Drivers with medical conditions kept off the road too long by the DVLA
Some drivers have to wait for years to get their licence back after declaring a medical condition to the DVLA, a new report finds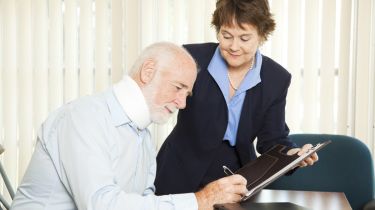 Motorists with medical conditions are unfairly being prevented from driving for years by the Driver and Vehicle Licensing Agency (DVLA), a new investigation has found.
The Parliamentary and Health Service Ombudsman began investigating the DVLA after it received several complaints from people who declared a medical condition then waited for years to get their licence back after being pronounced fit to drive.
• New VED road tax: 2017 UK car tax changes
All of the complaints were directed at the Drivers Medical Group (DMG), the DVLA's arm in charge of determining whether a driver with a medical condition is safe to drive. The DMG makes between 600,00 and 750,000 licensing decisions a year, with 10 per cent requiring the expertise of medical advisers.
However, a report by the Ombudsman found a "fault" in the way the DMG operates. It said the DVLA has no "proper standards or criteria in place to enable the DMG to meet its required aim of road safety." And has "seen no attempt to relate medical conditions to functional ability to drive safely." It concluded the current system is "not fit for purpose."
The lack of proper standards and criteria had the Ombudsman investigating eight separate cases on behalf of wronged motorists who had been denied a licence by the agency. So far, the DVLA has granted a licence to six of the applicants, overturning its own original decision.
• New V5C log book rules: full guide for car buyers and sellers
The report found the DMG's unreasonable processing time for licensing decisions has caused people to lose their jobs, placing families under unnecessary stress. Cases include a lorry driver who had to wait 17 months for the agency to reverse its decision to withdraw his licence after he suffered a heart-attack. By the time he'd received his licence back he had lost his business.
The DVLA pointed out that typically nine out of 10 drivers who tell them of a medical condition get to keep their licence. However its chief executive, Oliver Morley apologised on behalf of the agency: "We are sorry for the way we handled the customers' cases highlighted in the report."
"We have already made a number of improvements including more effective ways of managing cases, taking on more staff and introducing a new online service where drivers can tell us about their medical conditions."
What do you think of the DVLA's unfair treatment of motorists with medical conditions? Tell us in the comments below...