Mobile phone offences plummet by 39 per cent in a year
Number of motorists caught using a phone behind the wheel falls from 50,000 in 2016 to 30,500 last year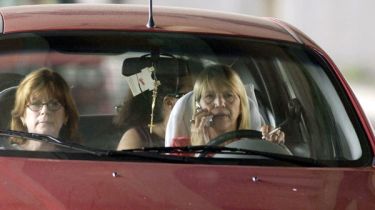 The number of drivers caught using a mobile phone when driving has fallen by 39 per cent in a year, with increased fines and tougher penalties cited as reasons for the drop.
Police issued 30,470 fixed-penalty notices (FPNs) for drivers using a phone behind the wheel in 2017, compared to 49,694 in 2016. Penalties for using a mobile when driving increased from three points and a £100 fine to six points and a £200 fine in March 2017.
• Police use 'supercab' lorries to target dangerous drivers
The research, revealed to comparison website Confused.com following a series of Freedom of Information requests to police, also showed 158,000 individual penalty points issued for mobile phone offences across 2017.
The latest reduction in the number for FPNs being issued didn't, however, bring about a loss of revenue: the doubling of the fine, coupled with police declining to offer drivers education courses for mobile phone offences, meant income generated from mobile phone FPNs went up from £481,500 in 2016 to £1.2 million in 2017.
A separate survey from Confused.com added weight to the notion that motorists are still using their phones when driving: despite 73 per cent of respondents saying tougher penalties had deterred them from using a phone behind the wheel, only 34 per cent said the new rules had totally put them off.
40 per cent of drivers admitting to reading text messages behind the wheel, while 35 per cent owned up to taking phone calls on the road. Meanwhile, seven per cent said they checked social media when driving, and 84 per cent said they'd witnessed other drivers using a phone behind the wheel.
Commenting on the study, Amanda Stretton, motoring editor at Confused.com, said: "Since the penalties for using a mobile phone behind the wheel have gone up, it's encouraging to see it has had the desired effect by reducing the number of motorists committing the offence."
But while stricter penalties are likely to be responsible for a significant proportion of that decrease, a decline in traffic police could also be having an impact. Previous research by Auto Express found the number of full-time traffic police officers operating in England and Wales has fallen by nearly a third since 2010 due to budget cuts. Patrol numbers fell from 5,327 to 3,742 between 2010 and 2015, with 36 of the 42 forces recording fewer staff.
These latest figures follow previous findings that revealed even sharper drops in mobile phone use.
Fines for drivers using mobile phones down 86% in 5 years
The number of fines issued for drivers caught using a mobile phone at the wheel plummeted by 86 per cent from 2011 to 2016. Figures from the Home Office showed just 16,900 motorists in England and Wales were handed a fixed penalty notice for using a mobile phone behind the wheel in 2016, compared with 123,000 in 2011.
The news came just a few months after the UK Government announced it would up the penalties for drivers using mobile phones.  
Breakdown provider RAC previously found a record number of drivers admitted to using a mobile phone while driving. An estimated 11 million motorists have said they made or received a call in the previous five months while driving, and a further five million admitted to taking photos or videos at the wheel. The report also found motorists' attitudes to mobile phone use had relaxed over the years, with those who say it is acceptable doubling from seven per cent in 2014 to 14 per cent in 2016. 
Partnership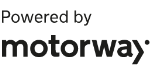 Need to sell your car?
Find your best offer from over 5,000+ dealers. It's that easy.
At the time, RAC road safety spokesman Pete Williams said: "The number of fixed penalty notices issued by police forces in England and Wales for illegal handheld phone use at the wheel has, frankly, fallen off a cliff. In 2011, 123,100 notices were given; last year the figure dropped to just 16,900, a staggering 86% fall over five years. Between 2014 and 2015, 43% fewer notices were issued for the offence.
"The figures lay bare the scale of the handheld mobile phone epidemic that has been allowed to sweep across the country largely unchallenged. The simple truth is the problem of illegal handheld phone use at the wheel is undeniably getting worse, with fewer and fewer people being caught." 
Is mobile phone use while driving becoming an epidemic on UK roads? Tell us what you think in the comments below...