UK's transport sector to get £billion funding under new Industrial Strategy
The Government has pledged to invest billions into new roads, tech development and autonomous vehicles in next four years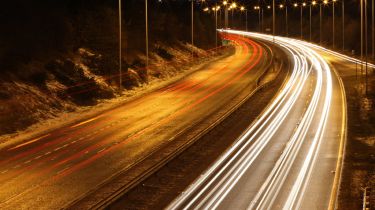 The UK's transport sector will see billions of new investment directed towards it over the next four years, as the Government has pledged to improve road standards while accelerating the development of electric and autonomous vehicles. MPs have also promised to upgrade the wider transport infrastructure in a new modern Industrial Strategy paper.
Prime Minister Theresa May has announced ten key pillars that will help drive the UK's economy and infrastructure post-Brexit. This involves an additional £4.7 billion invested by 2020-2021 in research and development. The new Industrial Strategy Fund will support R&D in sectors like smart and clean technologies, artificial intelligence and autonomous cars.
The Government's also pledged to set aside £2.6 billion for improvements in transport projects to reduce journey times and £1.1 billion to repair potholes and local roads. To make way for low emissions cars, May said the UK is already trialling new electric grid technologies in various locations around the country to help electric car rollout, as well as already investing £600 million in ultra low emissions vehicle development.
• Best electric cars for sale 2017
Part of the Industrial Strategy involves a further £740 million to build 5G and fibre broadband technologies, the former vital to the rollout of autonomous vehicles.
A new Centre for Connected and Autonomous Vehicles will also be built. The centre has a research programme worth up to £200 million and a further £100 million will be matched by the industry to develop new testing grounds for autonomous cars. The location of the testing hub will be announced later this spring.
Prime Minister Theresa May said: "The modern Industrial Strategy will back Britain for the long-term: creating the conditions where successful businesses can emerge and grow, and backing them to invest in the long-term future of our country."
Business and Energy Secretary Greg Clark said: "This is an important step in building a modern, dynamic industrial strategy that will improve living standards and drive economic growth across the whole country.
"A modern British Industrial Strategy must: build on the UK's strengths and extend excellence into the future; close the gap between the UK's most productive companies, industries, places and people and the rest; and ensure we are one of the most competitive places in the world to start and grow a business"
What do you think of the modern Industry Strategy? Let us know in the comments below...