Insurance prices to fall after Government revises changes payouts to victims
Government forced to change the Odgen rate following insurance industry backlash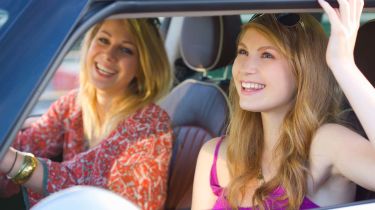 Motorists can look forward to cheaper car insurance after the Government agreed to revise its compensation payout rate following a public backlash over changes proposed earlier this year.
In February, the Ministry of Justice announced it would cut the "Odgen rate" that's used to calculate compensation payouts from 2.5 per cent to -0.75 per cent from 20 March onwards. When accident victims are given large compensation payments by insurers, the sum is discounted to take into account the extra interest they could earn from investing it. With a -0.75 per cent rate insurers pay more for compensation claims, which in turn increases premiums for motorists.
Estimates by financial analysts PricewaterhouseCoopers found the average insurance price went up by £75 as a result, with young drivers seeing hikes of £250.
• Cheap car insurance for young drivers: top tips
Following backlash from both the insurance industry which called the move "crazy" and the public, Chancellor Philip Hammond announced in March that he would reconsider the changes in the rate. The Government has now proposed to change the way the rate is calculated from being based on "very low risk" to "low risk" investments, placing the actual rate somewhere "in the region of 0 to 1 per cent."
Tony Sault, UK general insurance leader for consultancy EY said: "We would expect the recent rise in premiums to level off in anticipation of the new legislation and ultimately premiums could fall between two and four per cent, saving up to £21 on the average premium."
• Car insurance prices hit record high levels
Huw Evans, director general of the Association of British Insurers said: "This is a welcome reform proposal to deliver a personal injury discount rate that is fairer for claimants, customers and taxpayers alike. The reforms would see the discount rate better reflect how claimants actually invest their compensation in reality and will provide a sound basis for setting the rate in the future. If implemented it will help relieve some of the cost pressures on motor and liability insurance in a way that can only benefit customers."
Do you welcome the proposed changes by the Government? Tell us in the comments below...