Government to consider £1,200 insurance cap for young drivers
The Parliament will discuss whether young drivers should pay no more than £1,200 for car insurance, but other motorists could be worse off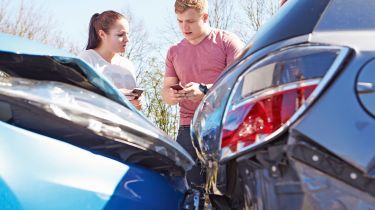 Insurance premiums for young drivers will cost no more than £1,200 if plans to cap premiums go through. The Parliament has agreed to discuss the possibility of limiting premium prices, after a petition demanding price caps for young drivers received over 180,000 signatures.
The petition wants to cap premiums for drivers aged 18-25 at £1,200. Previous research found young drivers are on average charged £2,013 for a year's insurance, with many ending up paying significantly more. Meanwhile, the Association of British Insurers estimates the average comprehensive policy costs £462 across all motorists.
The news comes after the Government announced plans to change personal injury payouts, which are expected to raise premiums for young drivers by up to £1,000. The Chancellor, Philip Hammond, has ordered a review of the plans before they go through, however.
• Government to consider car insurance changes
While the price cap would benefit young drivers, the British Insurance Broker's Association (BIBA) says the rest of the motoring public would be worse off. According to BIBA, the cost of young driver claims would simply then be passed on to other motorists through higher premiums. Instead, the organisation wants to see young drivers spared from the Insurance Premium Tax which will rise from 10 to 12 per in June.
• Car insurance prices hit record-high levels
A spokesperson for the Government said: "We have engaged insurers in this process, so that they can have confidence that additional measures will make a real difference that can be rewarded with lower premiums."
Should insurance premiums be capped for young drivers? Tell us in the comments below...