Real-world car emissions testing to be conducted in London
The tests form part of a new scheme which aims to publish real world emissions on most new cars and vans for potential buyers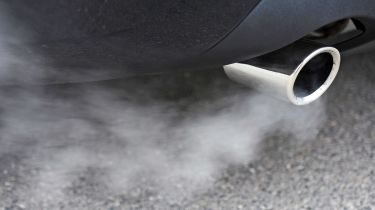 Real-world emissions testing will be conducted in both London and Paris as part of a new emissions scoring scheme aimed to help buyers choose the most environmentally friendly car.
The scheme is due to launch later this autumn, and was announced by the the mayor of London, Sadiq Khan, alongside the mayor of Paris, Anne Hidalgo. It will include a website where buyers and motorists can check how much most of the new cars and vans on sale pollute under real world conditions.
• London introduces £10 'T-Charge' to cut vehicle pollution
Real-world emissions testing will form part of the EU type approval process from 1 September 2017 onwards using a Portable Emissions Measurement System (PEMS). Currently, only nitrogen oxide emissions will be monitored under real driving conditions for type approval purposes. However, the EU Commission has said there is scope to include more pollutants further down the line.
• Best low emissions green cars 2017
According to Khan the scheme will look to end the "smoke and mirrors" that have been employed in official emissions tests so far and will publish all of the car's emissions under real-world driving conditions. It won't, however, be used for official type approval purposes.
Khan said: "It will provide Londoners with an honest, accurate and independent evaluation of the emissions of most new cars and vans on our roads and on the showroom forecourt. By having 'on the road' testing, I believe we will help Londoners make an informed choice and incentivise manufacturers to build cleaner vehicles sooner.
This scheme is also a fantastic example of how big cities around the world can pool their expertise and their influence to encourage big industry to clean up its act."
What do you think of the new scheme? Tell us in the comments below...