MoT loophole could see drivers handed £2,500 fine and penalty points
Drivers who fail an early MoT and continue to drive their car thinking their old pass certificate is still valid risk heavy fines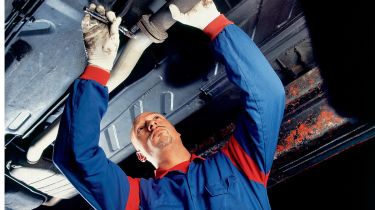 An Mot specialist has warned drivers of a loophole that may land them a £2,500 fine, a driving ban and three penalty points. According to scrapcarcomparison.co.uk, drivers are being caught by the police across the UK after putting their vehicle through an early MoT to see if any faults need repairing.
If the vehicle fails the early MoT test, many drivers still believe they can continue to drive the vehicle until their old pass certificate runs out. However, any fail on an MoT test is recorded as a failure on a national database that's accessed by police with ANPR cameras. According to the Driver and Vehicle Standards Agency (DVSA), motorists can take their MoT up to a month before their existing certificate expires, but any failure recorded will supersede the old pass certificate.
• MoT changes: safety concerns over 4-year wait for first MoT test
A spokesperson for scrapcarcomparison.co.uk said this loophole is catching drivers out: "Many drivers will not be aware a refused MoT will be recorded on the national database, potentially alerting your vehicle to the traffic police.
"We've had many a situation where a customer - after undertaking an early MOT and the car failing – has driven their car knowing it is potentially dangerous to drive.
• Shock figures reveal one in five vans fails its first MoT
"A current valid certificate doesn't make a car 'road safe'. Serious faults flagged up by an MoT inspector, and these not being addressed, could leave you seriously liable."
The news comes after a similar study earlier in the year found 16 per cent of drivers are unaware of when their MoT certificate expires, with the average delay on renewing their MoT recorded at 37 days after expiry.
Has your car ever failed an early MoT test? Tell us in the comments below...