Council to slap diesel cars with £2 parking surcharge
London's Islington council to charge all diesel vehicles an extra £2 per hour to park in borough from "early 2018"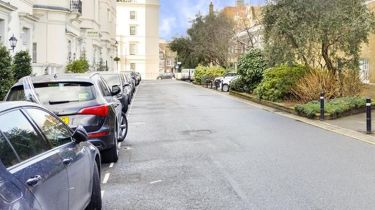 Drivers of diesel cars who park in Islington, north London, will soon have to pay an extra £2 an hour to park in the borough.
The blanket rule, which comes into force early next year, will see drivers of all diesel vehicles – regardless of age or type – forced to pay en extra £2 an hour to park in Islington. While other councils have previously targeted drivers parking diesel cars, Islington will be the first to introduce a borough-wide surcharge.
The charge will be enforced by a pay-by-phone app, which will require those parking in the area to input their vehicle's number plate, whereupon the extra tariff will be added. Parking rates in Islington's 6,500 short-stay bays currently range from £1.20 to £6 an hour.
Islington council justified the new levy by saying that as "an inner city borough containing several major transport routes, Islington suffers from some of the highest pollution levels in London."
The council added: "Diesel vehicles are linked with poor air quality and can emit up to four times more nitrogen oxides and twenty times more particulate matter than petrol vehicles." Residents in the area already pay a diesel surcharge for a parking permit.
The AA's president, Edmund King, told the Times newspaper the move was "unfair" and said not differentiating between older, more polluting diesel vehicles and newer models was "crazy".
Mr King went on: "Many modern diesels are cleaner than older petrol models. It would be far more effective to target the 10 per cent of gross polluters that cause 50 per cent of the problem. These gross polluters are often older buses, taxis and trucks. This is a diesel demonisation tax that should be scrapped."
Islington's announcement of a new diesel parking tariff comes after Westminster council announced a similar scheme – though Westminster's 'D-Charge' applies only to pre-2015 diesels.
Westminster D-Charge details
The D-Charge sees hourly parking rates for all pre-2015 diesel cars jump by 50 per cent in Hyde Park, Marylebone and parts of Fitzrovia. In introducing the charge, Westminster became the first town hall in Britain to impose a penalty on diesel drivers looking for a parking space.
The normal hourly parking charges in Westminster is £4.90 an hour, but pre-2015 diesel cars will now be charged £7.35 per hour to park. The City of Westminster hopes the surcharge will dissuade motorists from using polluting diesel vehicles in the capital. It added that the money raised by the surcharge will be spent on initiatives to promote "sustainable transport."
Plans for the charge were announced back in January, with councilor David Harvey, Westminster's cabinet member for environment, sports and community saying: "Additional chargers for diesel vehicles will mean people think twice about using highly polluting cars and invest in cleaner transport that will make a real difference in the quality of air we breathe."
The move to penalise older diesel car drivers came just days after the Mayor of London, Sadiq Khan, announced plans for a pay-per-mile charging scheme in the capital.
The D-Charge will work alongside the existing Congestion Charge as well as the London T-Charge, which came into force in October 2017 and requires older, more polluting cars to pay an extra £10 to drive in central London.
Do you think diesel drivers are being unfairly punished? Tell us in the comments below...