Apple launches CarPlay in Geneva
Apple teams up with manufacturers for ultimate iPhone connectivity, including Siri voice control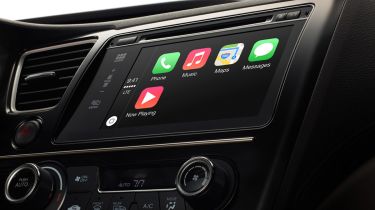 Apple has announced a new piece of software that makes your iPhone a fully-integrated part of your car's infotainment system. Called CarPlay, the iOS 7 update will be showcased in cars from Ferrari, Mercedes and Volvo at the Geneva Motor Show this week, although many other manufacturers including BMW, Jaguar Land Rover, Ford, Nissan and Toyota, are also signed up.
Claimed to be the "smarter, safer and more fun way to use iPhone in the car" by Apple, CarPlay lets you make calls, use maps, listen to music and reply to messages through the car's normal interface, or by pushing a button on the wheel and using Siri voice commands.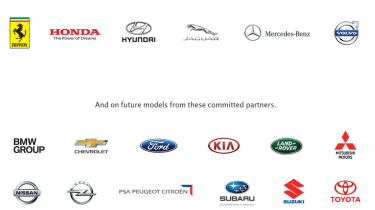 • Apple iCar: iOS is coming to your vehicle
For example, as well as the normal phone functions Siri will read out a message that arrives when you're driving and allows you to dictate a response. Also, ask Siri to take you somewhere and it offers turn-by-turn directions and maps on the car's built-in display.
Your full music, podcast and audiobook library is available through the car's stereo system, but you can also use audio apps, such as Spotify, to stream any song you like on the move.
A selection of CarPlay compatible models will arrive in 2014 - to use it you'll need to have either an iPhone 5, 5s or 5c and update your iOS 7 software.