"Car journeys are a bargain next to the wretched, exorbitantly priced train"
Rail fares will rise again in 2015 but Mike Rutherford thinks they're already a monumental rip-off compared to car travel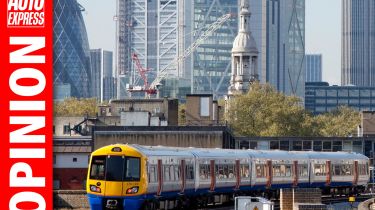 The worst value item purchased by consumers in Britain today? That wretched piece of cardboard known as the 'peak' railway ticket – a product ordinary folk buy when needing to get to work, university, hospital, church, court and countless other places on time. 
Along with car insurance, inner city or airport parking charges, energy bills and mechanics charged out at £200 an hour, tickets to travel by train sit close to – if not at the very top of – the rip-off league. And just when you thought fares couldn't get any higher, yet another round of inflation-shattering ticket price hikes is being dumped on citizens whose wages are going backwards in real terms.
A short, early morning, second-class (and then some!) train journey I often take costs £1.20 per minute travelled, or £72 per hour. Those doing the peak, 121-minute trip between Manchester and London (or vice versa) spend £1.33 per minute/£80 per hour. "Not expensive enough," say rail industry fat cats with noses in the trough and lucrative bonuses in back pockets.
Their addiction to above-inflation increases should ensure train rides costing £100 per hour (second class) or nearer £150 (first) arrive soon. The £14,000-and-rising cost of a Manchester-London annual season ticket is more than enough to buy a new MINI outright.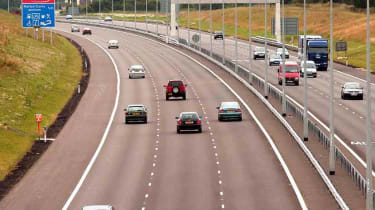 Forget that heinous £1.33 per minute charge to travel by train. Assuming a 60mph average speed, a basic MINI will cost 33p per minute/£19.80 per hour all-in – that's purchase price, fuel, modest insurance policy, VED, servicing and depreciation all included. A new Skoda Citigo can scrape in under 30p per minute/£18 per hour. 
Charges to enter the fiefdom that is the 'congestion zone' (only a central London phenomenon) can be a problem. So vow to never enter the damned thing, thereby avoiding such charges. Parking? Search hard enough and you'll discover it's free all day and night in much of Greater London, and on the fringes of other towns and cities. 
If you have to, park up and walk, jog, cycle, skateboard or even kayak that final mile or three of your daily commute. You'll save a fortune – but, more importantly, you'll own a brilliant, 24/7, state-of-the-art car... not. a wretched, exorbitantly priced ticket to travel on a rancid train.
What's your opinion on the price of rail travel and how it compares to taking the car? Join the debate on Twitter, on Facebook or in the comments section below...