Car dashboard warning lights: do you know what they mean?
A new survey shows motorists are ignoring warning lights in their cars. Test your knowledge with our car dashboard warning light quiz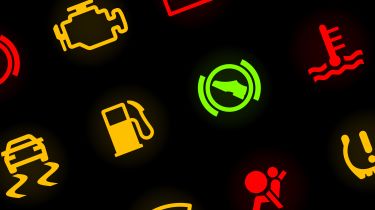 British motorists are continuing to drive for days ignoring vital warning lights on their car dashboards and causing nearly 10 per cent of the nation's breakdowns, according to Green Flag. Research by the breakdown provider found drivers take an average of 71 hours after a dashboard warning light appears to address the potentially serious issues.
One in ten of the motorists surveyed continued to drive with a possible engine fault for nearly a week while ABS troubles took even longer to address with a 76-hour average delay. A small percentage took more than a month to sort the problem out and three per cent admitted to damaging their vehicles further by not dealing with warning lights.
• Do you know your road signs?
Part of the problem is down to drivers not knowing what car warning lights mean. Nearly a quarter of people failed to recognise the low-tyre pressure warning symbol, while one in five didn't recognise an engine warning light. Those aged between 18 and 34 were the worst culprits.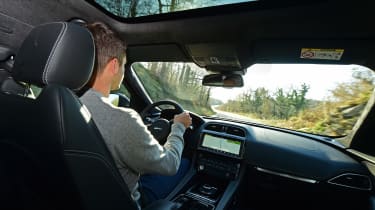 Nick Reid, head of rescue at Green Flag, said: "The majority of breakdowns across the UK each year are avoidable, so take the time to check your car, ensure everything is in working order and pay close attention to any warning lights on your dashboard.
"Warning lights can mean anything from something as simple as needing to put on your seat belt, to something far more serious like low oil levels, which could cause irreparable damage to your engine."
Do you know your car dashboard warning lights?
The number of multi-coloured lights and icons on new car dashboards has reached Christmas tree proportions in recent times. As cars are filled with more and more gadgets and electronic assistance features, many of the more recent additions to the array of icons and warning symbols might be a little unfamiliar to the uninitiated. Any uncertainty can quickly be resolved by a glance through the car owner's manual but there is still a tendency to ignore warning lights we're unsure of in the hope that they'll just go away.
That isn't really good enough. As drivers, we should at least know the basic dashboard warning lights from the moment we pass our driving test. If they are ignored, they could mean serious damage to your car or even danger to you and your passengers.
So, not only is this quiz an excellent timewaster, it's also extremely useful and informative. There are a total of 25 questions to answer, and we've tried our hardest to keep the icons as general as possible.
• Can you guess the car from the engine sound?
That's because some car brands tend to deviate from the norm by making their own icons for certain errors or in-car technology. We wanted to make sure that the icons in our quiz represent the broadest spectrum possible.
So do you know the difference between oil and engine temperature warning lights? How about the cruise control, start/stop and parking sensor switches? 
Test your knowledge of the most up-to-date car dashboard warning lights below in our massive quiz. Let us know how you get on in the comments below!