Most space for your money group test
Which cars offer the most space for the money? We pick the best buys in six classes to help you make your cash go further.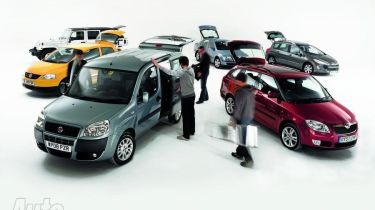 Making your money go further is more important than ever. When every single penny counts, prioritising exactly what you need from your car is key.
For many of us, getting the most space inside and keeping costs to a minimum are both essential factors when choosing our motoring match. So what happens if you combine the two criteria? That's what we've done in this special road test. Using Auto Express's extensive new car database, we picked six models that give the most space per pound in the city car, supermini, compact family car, full-sized family model, MPV and 4x4 classes. To do this, we divided the boot capacity of every vehicle on sale in the UK by its list price. The champs are all here – and there are some big surprises when you lift their tailgates.
To see what they offer, we stretched their carrying capacity to the limit, filling each car with everything from dustbins to stepladders. Read on to find out how to get the most space for your money.