Buying a used car: the ultimate video guide
Our top tips and advice on buying a used car, sponsored by HPI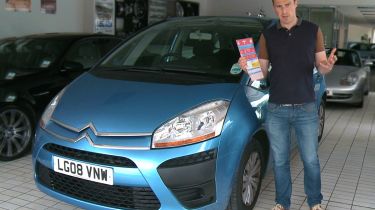 About seven million used cars are bought in the UK each year - and many of us will be faced with buying one at some point. We've teamed up with HPI to bring you this handy guide to buying a used car.
You'll need to start by deciding what type of car you're after - try out the Auto Express reviews section to get an idea of the top models in each class. You should also check out some classified ads websites to get an idea of what sort of price you should be paying for the car.
Once you've found a car you like, check the V5C document. It shows the car's details, and you should check that all of the numbers (engine size, chassis number, etc) match up to the car in front of you.
Have a history check done on the car to make sure there's no hidden history. You should also check all the serivce and MOT records for any nasty problems.
Check under the bonnet for the coolant, brake fluid and engine oil - if any are not topped up then it's a sign of poor vehicle maintenance. Similarly, check for any paintwork blemishes or odd panel gaps that could signify an accident repair.
Tyres and wheels should also be checked for cuts, scrapes and tread depth. Uneven tyre wear is a bad sign.
When you take it for a test drive, make sure you don't take the owner or dealer with you - but make sure you are insured. Try as many different types of road as you can - watch the video to find out more about the test drive, as it's a crucial step.