Caterham Seven could get even lighter with new bike tech chassis
Caterham has developed a new lightweight chassis for its Seven roadster using bicycle tubing technology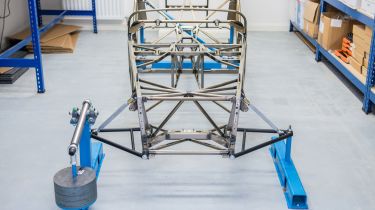 The Caterham Seven could about to become even lighter thanks to a new lightweight chassis which uses bicycle butted tubing technology.
Caterham claims around 10% of the car's weight could be cut if the chassis was to be put into production. That means between 50kg and 60kg would be slashed from the Seven's already tiny overall weight.
The British sportscar maker has teamed up with bicycle tube-makers Reynolds Technology and Computer Aided Engineering (CAE) consultancy Simpact to work on the project. The butted tubes are thicker at the ends than in the middle, which allows them to reduce metal usage by 50 per cent while retaining the same rigidity and strength as before.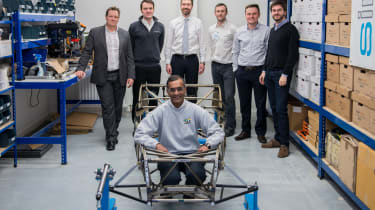 The tubes also use low-cost mild steel rather than 'exotic' alloys which is lighter than the materials currently used to produce the Caterham 7 chassis.
A prototype vehicle has been produced with a view to launching a production version 'in due course' and Caterham has calculated that the cost of the new lightweight chassis would add between £1,000 and £2,000 to the total price of the car when ordered by the customer.
Do you like the idea of bicycle technology making its way into cars? Let us know in the comments section...