GM axes Chevrolet Europe
GM has announced it will axe Chevrolet from Europe to focus on Opel and Vauxhall as well as expanding Cadillac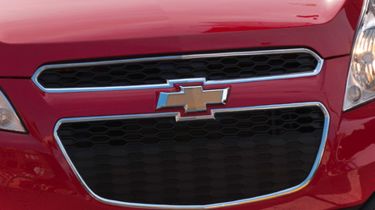 GM has announced it is to drop Chevrolet from European markets by the end of 2015 to focus on the Opel and Vauxhall brands, which have struggled to compete in the increasingly competitive European market.
Poor sales by Chevrolet have also contributed to the decision, as the manufacturer has struggled to build a significant market share in Europe since the brand was relaunched back in 2005. GM also announced it is finalising plans for the expansion of Cadillac across Europe, where numerous new products will be introduced.
"Europe is a key region for GM that will benefit from a stronger Opel and Vauxhall and further emphasis on Cadillac," said GM Chairman and CEO Dan Akerson. "For Chevrolet, it will allow us to focus our investments where the opportunity for growth is greatest." In the UK Cadillac is unlikely to be sold though, as there are currently no plans to convert cars into right-hand drive.
The bulk of Chevrolet's cars- and the majority of its sales - are produced in South Korea with the majority of them being rebadged Daewoos. Around 186,000 models were exported to Europe last year. General Motors, Vice Chairman Stephen J Girsky said that the decision was "done independantly of the PSA relationship" but also said "The financial results have been unacceptable."
However the decision to close the European arm of Chevrolet will cost the company an estimated $700-$1 Billion (£611.2M) in expenses, severance costs and special charges, something which was confirmed by a spokesman for the company who spoke to Auto Express. 
After 2015 Chevrolet will continue to offer iconic models such as the Corvette and Camaro in Western Europe, as these left-hand drive only models are low volume and built in America, so cost little to produce. The marque's main focus will be on North America and Russia. The manufacturer is also working across its entire European dealership network to ensure it can fulfil obligations to existing Chevrolet customers.
"Our customers can rest assured that we will continue to provide warranty, parts and services for their Chevrolet vehicles, and for vehicles purchased between now and the end of 2015," said Thomas Sedran, president and managing director of Chevrolet Europe. "We want to thank our customers and dealers for their loyalty to the Chevrolet brand in Europe."