Triumph Mayflower: Buying guide and review (1949-1953)
A full buyer's guide for the Triumph Mayflower (1949-1953) including specs, common problems and model history...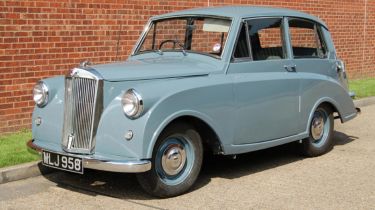 If you thought the luxury small car was a modern phenomenon, here's the proof that there's nothing new under the sun. As long ago as 1949 Sir John Black introduced the Triumph Mayflower in a bid to prove that you didn't have to buy a large car to enjoy a spot of luxury. 
When Triumph went bust in 1939 it was bought up by Thomas Ward Ltd which then sold it on to Standard chief Sir John Black, who amalgamated the two companies to become Standard-Triumph. His plan was to take on Jaguar at its own game, by offering luxurious cars at an affordable price, typified by the Razoredge saloons of 1946 and the Mayflower of 1949. 
• Best British cars of all time
In the post-war years, Britain's car makers were building largely for export markets – and specifically the US. Black's plan was to export the Mayflower to America, where it would be lapped up by consumers keen to enjoy some luxury in a small-car package.
But by the time the first Mayflowers had crossed the Atlantic, American carmakers were able to offer luxury and space without consumers having to pay a massive premium. No wonder just 510 Mayflowers found buyers in the US. 
At least Triumph's smallest car would prove more popular in Australia, New Zealand, Canada and other Commonwealth countries, but a mere 16,395 Mayflowers were sold in the UK. Unfortunately few of those remain, so if you want a Mayflower of your own, you'll have to be prepared to search. 
Which Triumph Mayflower to buy? 
Because there was no development of the Mayflower during its four-year production run, there's nothing to separate one car from another in terms of specification. As a result it's the condition that you need to focus on, although in reality you won't have many cars to choose from at any one time. 
Indeed, if you're after a Mayflower that's on the button ready to go you might have to be prepared to wait for the right car to come up, as globally it's reckoned there aren't much more than 100 survivors. When a Mayflower does come up it tends to need some recommissioning if not a full-on restoration.
Still, at least when a really good car does come onto the market it's not worth a huge amount, so you shouldn't have to dig too deeply to secure it.
Triumph Mayflower performance and specs
Engine
1247cc, four-cylinder
Power
38bhp @ 4200rpm
Torque
58lb ft @ 2000rpm
Top speed
65mph
0-60mph
23.9sec
Fuel consumption
35mpg
Gearbox
Three-speed manual
Dimensions and weight
Wheelbase
2134mm
Length
3912mm
Width
1575mm
Height
1575mm
Weight
930kg
Triumph Mayflower common problems 
• Bodywork: the Mayflower's body panels are made of thick steel so they tend to be durable, but the underside needs to be checked carefully thanks to the semi-monocoque construction – the separate chassis is welded to the bodyshell to create this. 
• Corrosion: analyse the wing seams, door bottoms, sills and wheelarches along with the front inner wings, boot floor and the bottom edge of the boot lid. If there's any sign of corrosion around the beading below the rear window, things will be much worse out of sight – and this area is awkward to repair. Unsurprisingly there are no panels available for bodywork repairs, although some sections are offered through the club.
Partnership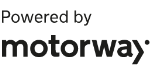 Need to sell your car?
Find your best offer from over 5,000+ dealers. It's that easy.
• Engine: the small engine has to work hard so it's no surprise that it tends to wear quickly. You're looking for the classic signs of wear, which means blue exhaust smoke betraying oil being burned because of worn piston rings and/or cylinder bores. 
• Cylinder head: the alloy cylinder head can corrode internally because of anti-freeze levels dropping within the coolant. Be especially wary of cars that have been standing for years. 
• Tappets: setting up the tappets properly is awkward which is why some owners don't worry too much about it. As a result a clattery top end is common, along with burned-out valves. 
• Steering: steering boxes are weak and rebuilds are expensive, so see how much play there is. The box itself wears but so do the idler arms, although reconditioned items are available. 
• Suspension: the kingpins in the front suspension wear, so see how much play there is. However, because they're shared with the TR2 it's not hard to find replacements.
• Trim: some interior and exterior fittings are now incredibly hard to find. At least what's fitted tends to last well, but it's likely that by now some rechroming will be required unless the car has already been restored. Check the interior and dashboard trim, as well as the seats. Perished window seals can be a problem, but these can be bought readily enough. 
Triumph Mayflower model history 
1949: The Triumph Mayflower is introduced in October. Offered as a two-door saloon only, motive power comes from a 1247cc four-cylinder engine.
1950: Mulliners builds 10 dropheads with a view to introducing a convertible Mayflower, but the project isn't financially viable so it's canned – none of the cars survive. 
1951: Press-button door handles are introduced and a 3.5Kw heater replaces the previous 2Kw version, but these are the only developments during the lifetime of the Mayflower.
1953: The final Mayflower is produced after a production run that totals just 34,000 or so examples.
* There was also a utility version produced for the Australian market, assembled in Australia. A number of these survive over there, but none are in the UK. 
Triumph Mayflower key clubs and websites 
• www.triumphmayflowerclub.com - The Triumph Mayflower Club• www.club.triumph.org.uk – a Triumph owners' club and forum 
Triumph Mayflower summary and prices 
As with many cars, rarity doesn't necessarily mean expensive prices and if you're lucky enough to find a Mayflower for sale, it will not cost the earth. The very best example will probably cost no more than £5000, however £3500 will get you something very usable. There are still a fair few projects out there from just over £1000 too. 
Thinking of buying a future classic? Then take a look at these potential future classics...