Forecourt fuel theft surges by 77 per cent, latest figures suggest
The DVLA reveals a massive spike in requests for vehicle keeper data, as filling stations battle 'bilking'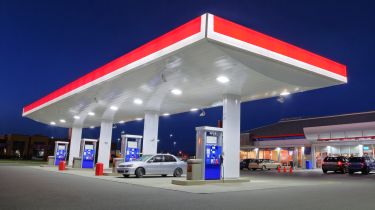 It's not just high street retailers battling a rising tide of shoplifting, as fuel filling stations are facing a surge in numbers of drivers failing to pay for the petrol and diesel they've pumped.
Data just released to the RAC Foundation by the DVLA shows that, in the third quarter of 2023, it received 39,563 requests for the names and addresses of vehicle keepers believed to be guilty of fuel theft from forecourts. That's a 77 per cent rise compared to the same period in 2022, when just 22,335 requests for data were made, and a whopping 362 per cent increase on pre-Covid levels. In the third quarter of 2019, the DVLA received fewer than 9,000 requests for vehicle keeper information in relation to suspected fuel theft.
"Amongst all the recent media attention given to the epidemic of shoplifting it should probably come as no surprise to find that the theft of petrol and diesel from forecourts looks to be a big and growing problem, and these figures might only hint at a much bigger issue," says Steve Gooding, director of the RAC Foundation.
"While it may be that the cost-of-living crisis is tempting some people to risk driving off without paying, the real headache for fuel suppliers is if this is a sign of more systematic criminal activity. 
The huge spike in forecourt criminality is also reflected in recent data published by the British Oil Security Syndicate (BOSS), a not-for-profit trade organisation dedicated to reducing forecourt crime and recovering losses incurred by retailers. It says incidents of drivers not paying for fuel, a practice known colloquially as 'bilking', has reached the highest level since 2015, when it started to collect data for its Forecourt Crime Index.
"Incidents of unpaid fuel are at an unacceptable level." says Bruce Nichol, operations director at BOSS. "Incidents of unpaid fuel cost UK forecourt operators millions of pounds annually and customers driving away without paying leads to lost revenue and increased operational expenses. We encourage forecourt operators to be vigilant, especially at peak periods when most incidents tend to be reported." 
BOSS says there were an average of 30.9 unpaid fuel incidents per filling station site in the third quarter of 2023, with 'No Means of Payment' excuses being offered by drivers at the till in 68 per cent of cases, at an average cost of almost £65 per incident. More blatant 'Drive Off - Failure to Pay' incidents, where the driver simply disappears with their car after filling up, cost an average of £51 per incident, with drivers stealing an average of 34 litres.
Encouragingly, 80 per cent of 'No Means of Payment' incidents are settled within seven days as drivers return to pay their bills. However, BOSS estimates that fuel theft costs each filling station an average of £10,500 per year, and £88 million annually across the fuel retailing sector.
Subscribe to the UK's favourite car magazine: get Auto Express delivered every week...