"Toyota needs Daihatsu's cleverness in the small car sector"
Mike Rutherford thinks Daihatsu's bonkers ideas are what Toyota needs to compete in the booming city car segment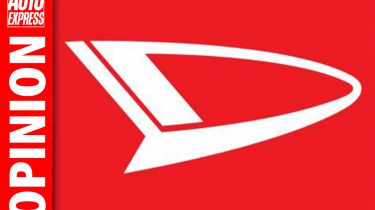 The weirdest car factory I've ever visited? Daihatsu's plant in Osaka. And the friendly staff, plus the names and designs of some of their vehicles, were wonderfully wacky, too.
It's a shame that the firm pulled out of Britain and mainland Europe as it was, and still is, ahead of its time in many respects. There were electric Daihatsus decades ago, the company was big on diesel long before rivals jumped on the derv bandwagon, and as I witnessed in the prototype centre in Osaka, this city car specialist has some bonkers ideas for the urban runabouts of tomorrow.
The cute, compact kei car is king in traffic-choked Japan and other Asian cities. And clever Daihatsu does 'em better than Toyota can – thus the Tokyo giant recently buying the Osaka dwarf outright.
Toyota was incentivised by the prediction that the global population will grow to 10 billion within three decades, with most folk preferring urban to rural living. This means even greater space restrictions... and much smaller cars. In short, Toyota needs Daihatsu's cleverness in this area.
Japan reports that the next intended acquisition for Toyota is another highly accomplished maker of small vehicles – Suzuki, which is sending a 'thanks, not interested' message back. Suzuki is the world's eighth largest car maker and on course to take the number seven slot from Ford. It's had flings with VW and GM, but seems happiest doing what it does best – making fine, sensibly priced small cars and 4x4s – on its own.
In reality, there's no sense in Suzuki selling out to Toyota, which already has Daihatsu in its stable. More acquisitions like this and there could be accusations of a Toyota-inspired small car monopoly.
Still on global motor industry matters, Iran continues to build one million vehicles a year, still resides in the global top 20 and wants to grow as a car-producing nation. Peugeot and Renault have lately been enthusing about assisting further. As has GKN, which admitted to me that its significant contracts with Iran remain intact. True, they've been dormant in recent years, but with happier times and greater political stability in the country, those contracts need not much more than a wash and brush-up before they're fully active again.
Fingers crossed. Although Iran is only four places behind the UK in the world top 20. And we wouldn't want it overtaking us. Would we?
What do you think of Toyota's plans to dominate the small car world? Let us know in the comments...