Total acquires Source London EV charging network
Fuel and energy giant Total plans to expand the number of chargers in the capital tenfold by 2025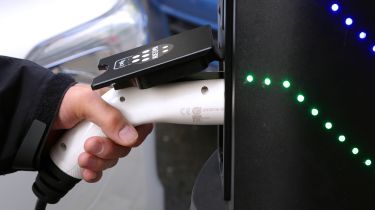 Energy giant Total has signed an agreement to acquire the Source London electric car charging network from fellow French multinational Bollore Group. 
The handover will provide Total with an electric vehicle charging infrastructure to rival the likes of BP Chargemaster and Shell Recharge – and, to further increase its eco-credentials, Total has guaranteed that all of its newly acquired charging stations will be supplied with 100 percent renewable energy.
Source London currently has 1,600 charging stations in operation in London – a figure which will grow to 16,000, should Total achieve its five-year goal. The company's growth figure is also supported by the City of London, which aims to be a zero carbon city by 2050.
Total says that its acquisition of Source London will have no knock-on effects for the network's existing customers, and the company hopes that its strategy, coupled with rumours that the UK government will ban the sale of internal combustion engined cars from 2030, will motivate the uptake of electric vehicles in the capital.
Alexis Vovk, Total's head of Marketing and Services, said: "By combining today these existing infrastructures with Total's know-how in terms of installation, operation and management of public electric vehicle charging networks, we are starting a new phase, supporting the expansion of electric mobility in London.
"In collaboration with our partners and the local authorities, we will be able to meet both the strong growth in demand for on-street charge points and the needs for new mobility solutions of London users."
What do you make of Total's acquisition of Source London? Let us know in the comments section below…