Electric vehicles make up just one per cent of Department for Transport fleet
Only 22 of the 1,860 vehicles in the Department for Transport's fleet are fully electric, new data reveals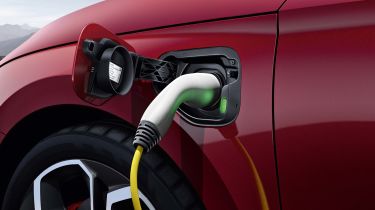 Electric vehicles make up a mere one per cent of the Department for Transport's (DfT) fleet, it has been revealed.
The DfT runs a fleet of 1,860 vehicles, of which only 22 are fully electric, while 134 are hybrids, 43 are petrol and 1,326 are diesel - the other 335 vehicles are described as being motorbikes and specialist LCVs - light commercial vehicles, such as vans.
The Government has previously said that all its ministerial cars will be fully electric by 2030, with at least a quarter of the total fleet being made up of EVs by 2022. The DfT said it had detailed guidance to all other departments on how to transition to zero-emission fleets, but this data - which comes from a Freedom of Information (FoI) investigation conducted by Air Quality News - calls its own progress into question.
In its FoI response, the DfT referred to all of its electrified vehicles as being ultra-low emission, even though this category included a number of mild hybrids, which cannot be driven using electric power alone, while plug-in hybrids only have a very limited electric range and still rely primarily on an internal combustion engine.
Greg Archer, UK director of the European think tank Transport & Environment, told Air Quality News that the DfT had made "pathetic progress".
"There is a mountain to climb to meet the aspiration that a quarter of cars should be electric by 2022," he commented. "The department is even trying to mask its failure by wrongly counting mild hybrid cars as ultra-low emission vehicles. The DfT should lead by example and only operate zero-emission vehicles by 2025.
"Five years after the Dieselgate scandal and over 70 per cent of the vehicles operated by DfT and its agencies are diesel."
He added: "It is time for a complete overhaul of the department's procurement practices; they should be leading the shift to clean vehicles, not hanging on to the past."
Do you think more DfT vehicles should be electric? Let us know in the comments below...