Nissan stays "fully committed" to Europe despite of rumours of market scale-back
Suggestions that company could look to consolidate business in larger, more profitable regions denied in company statement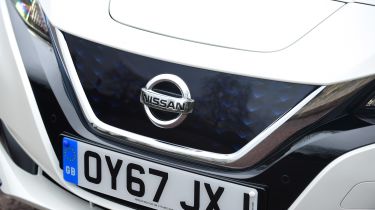 A new report published by Reuters suggests that Nissan could look to back away from the European market to focus more on its business in Japan, China and the United States.
The firm is expected to announce a new strategy dubbed "operational performance plan" later this month, which could see the brand refresh its line-ups and pricing structure, potentially pushing the company further upmarket.
• Nissan invests £400m in Sunderland plant
The plan is rumoured to include details on a range of new or redesigned vehicles, specifically for the Japanese and Chinese markets. Nissan also hopes to shake its US perception as a budget brand with the next-generation X-Trail and forthcoming Ariya EV – both of which will come to the UK.
Reuters also reported that Nissan will "cut competition" and "increase cooperation" between its alliance partners, Renault and Mitsubishi, potentially taking advantage of the latter brand's plug-in hybrid technology in its upcoming models. 
Any bid to increase market presence and profitability in the US, Japan and China wouldn't completely remove the company from the European market, claims Reuters. The second-generation Qashqai and Juke are both selling well, especially in the UK. The larger SUV has sold around 350,000 units since its 2013 launch, with the crossover shifting almost 7,000 units since its introduction in late 2019.
In a statement, a Nissan UK spokesperson said: "Nissan remains fully committed to strengthening our product lineup in Europe as part of our ongoing efforts to make the business more competitive. The new Juke, which was launched last November, is the first step in the renewal of our passenger vehicle lineup.
"Work has already begun to ready our plant in Sunderland, UK, to begin production of the next generation Qashqai crossover. And we're pushing to further electrify our lineup, with new product entries on the way."
Nissan has invested a considerable amount of money in its UK production facility. In March, before the government lockdown, Nissan fronted £400 million for upgrades to its Sunderland plant – including a £52 million for an extra-large metal press, which will stamp the panelling for the next-generation Qashqai when it enters production later this year.
Hungry for more Nissan content? Have a read of our long-term test review of the latest Nissan Juke here…