Meet Ian Callum: from Jaguar designer to company founder
Legendary designer Ian Callum hasn't been idle since stepping down from Jaguar. He's set up his own design company, and job one is to revisit one of his most famous creations
There are some masterpieces it would be obscene to let anyone try and improve. The Louvre doesn't invite consultants to make alterations to the Mona Lisa, nor has the Queen ever considered hiring a contractor to build a conservatory on to the side of Buckingham Palace.
If the creator of a much-loved design wants to reimagine it, though, that's another matter – they have the right to do so.
Ian Callum is one of the most respected car designers of his generation (see panel, above) and since retiring from his position as design director at Jaguar, he has launched his own design house – the eponymously named Callum. Auto Express's last catch-up with the great Scot was just after he left Jaguar last summer, and we were keen to know what drove him to found his new design house. 
"After 20 years, I'd done everything I wanted," he says. "I'd always wanted to work for myself, to be independent, and I wasn't going to stop designing. I'm not a golfer, and there's only so much time you can spend fixing your old cars."
One of Callum's most famous creations is the Aston Martin V12 Vanquish, which first arrived in 2001. And the first project undertaken by his new business – which will create product designs for a variety of industries, including automotive – is the Aston Martin Vanquish by Callum. 
It's a reimagining of the V12 Vanquish S – which was produced between 2004 and 2007 – and the car has been upgraded inside and out, not just in its styling, but also in engineering terms. As Callum explains, "For me, it's probably the most personal car I did. There were no other designers involved on the exterior at all; it was a car of my own. A few of my cars have been, but that one was very much my own statement." 
Callum says he was allowed to work on it in "total isolation", and it was for that reason he bought one – the first time he ever owned a car he had designed himself.
After all these years, he still loves the Vanquish – even if it's a warts-and-all appreciation. "I did like it a lot, but when I got it home I realised it could be better. I reflected on the areas that I had compromised on for a number of reasons and I thought: 'Well, why not start modifying them?'"
This inspiration came to Callum via two sources: firstly, there were the aspects of the car he thought could have been better at the time; and secondly, the change in his perspective brought about by the vast experience he gained in the years since originally designing it. The Vanquish by Callum is the result of this – a totally reworked version of the original Vanquish S. 
Its exterior styling has been modified, while the interior has been totally overhauled, with various new materials used throughout. The chassis, engine, exhaust and brakes have also all been upgraded, resulting in a power output of around 575bhp, 60bhp more than the original car.
Partnership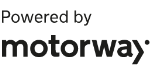 Need to sell your car?
Find your best offer from over 5,000+ dealers. It's that easy.
We say 'around' 575bhp because each Vanquish by Callum is tuned slightly differently. In fact, this bespoke nature is one of the reimagined car's key selling points.
Only 25 examples of the Vanquish by Callum will be sold to the public, and their buyers will have an impressive level of customisation available to them.
Callum offers a standard palette of colours, but anyone who wants a one-off hue can have it, as long as they're willing to pay a little extra. As Callum points out: "A lot of people forget that paint is actually a component."
Customers can also choose from a selection of different materials, colours and patterns for the interior, and the writing on the car's exhaust can be changed. Mechanically, meanwhile, buyers can take their pick from one of three gearboxes: manual, semi-automatic or fully automatic.
Although all these choices are ultimately up to each customer to make, and the resulting car will be a truly bespoke creation, there are consequences for choosing something Callum really finds distasteful. 
Being the gaffer of your own firm does bring certain privileges, after all. And although Callum will agree to make cars with details that he wouldn't necessarily consider tasteful, he does reserve the right to withhold the signature he normally puts on each car. 
So while style is a subjective matter, if a car design legend tells you that you've got it wrong by withholding his seal of approval, that should be enough to at least make you reconsider some of your decisions.
That said, anyone who's spending £450,000 on a car – and that's how much the Vanquish by Callum costs – may well be of the opinion they have the right to do whatever they want to it, and hang the consequences.
An undisclosed number of the 25 build slots have been purchased, although some are still available. Most interest has been shown by customers outside the UK, some of whom already own Vanquishes and want the reimagined version to complement their originals.
Speaking of origins, the Vanquish certainly isn't the only instance where Callum is drawing his inspiration from days of motoring gone by. "When you look back at the 1930s and 1940s", he says, "so many of the luxury cars were actually built in two halves; you had the engineering and the chassis, and then there was the body. 
"I see a little bit of that opportunity coming back with the [electric car] skateboard platform, because everything is complete within that – the drivetrain, the electrics and everything else apart from the electrical architecture, which hopefully will be physically flexible." 
And these are no mere musings, either, with Callum admitting his freshly founded firm is already in talks with one company on this very subject – although he is tight-lipped on any specifics surrounding this potential project.
So while the power that drives the majority of new cars looks set to change dramatically over the coming years, it looks like there will always be a place for bespoke, exclusive design houses, and for minds like Ian Callum's.
What are your thoughts on Ian Callum's latest venture? Let us know in the comments section below…