Rolf car retail: the revolutionary Russian car dealer coming to Europe
Sergey Petrov revolutionised Russian car retail, now he plans to bring Rolf to Western Europe, too
Sergey Petrov doesn't fit the usual background of a Russian businessman, let alone a car dealer. From his time at military school and throughout his 40-year career, he's been fiercely critical of the Russian establishment. That could explain why, when Auto Express met him for an exclusive chat, he was in a plush apartment on the outskirts of Vienna, Austria. The Russian authorities have an arrest warrant out for him – on charges he vehemently denies – leaving him unable to return to his homeland.
Not that he intends to. Having built his Rolf retail group into Russia's most successful dealer network, selling more than 150,000 new and used cars a year, and with an annual turnover of $3.78billion (£3bn), he's now looking west, hoping that he can work his magic in Europe.
Much of Petrov's success can be traced to an initial deal with Mitsubishi in 1992 (a relationship that continues with the Rolf group to this day) and the unusual way – for Russia – that he ran his businesses. Tim Tozer, former Vauxhall managing director and current CEO of insurer Allianz, remembers Petrov fondly from his own days as chief executive of Mitsubishi Motors Europe, describing him as a "high-integrity individual".
"The way he runs his business is much more akin to an Anglo-Saxon business than a Russian one," Tozer told us. "He's genuinely caring for customers." Similarly, Mark Ovenden, currently President of Ford's International Markets Group covering nearly 100 countries, but with two stints in Russia under his belt, told us: "Rolf is one of the more advanced dealer groups in Russia – it's more akin to a dealer group in the west."
The realisation that the Russian way wasn't necessarily the best way came early for Petrov. "I was 12 years old when I first asked my grandmother why it's not an efficient economy, and not an efficient state," he said. "Nobody wanted to run from the west to us; a lot of people tried to run the other way. That for me was the background, why I started to be a critic about the future of the economy."
Although Petrov was planning to go to medical school, he ended up at a military pilot academy, persuaded by a friend, so they could learn to fly. His entrepreneurial spirit, however, combined with the opportunity he saw during the collapse of the Soviet Union, meant he started getting involved in numerous businesses, some of which were joint ventures with western companies. One of these businesses included a car rental firm, which he left in order to set up his own rental and chauffeur business with friends, under the name of Rolf. The name was chosen because it was short, and sounded more western than Russian.
One of Rolf's early clients was Mitsubishi. When Petrov heard that the Japanese maker was unhappy with its then dealer in Moscow, he suggested he take on the business. "I didn't know why they chose us, but after some years I asked them and they told me: 'Because all the others tried to teach us how to sell cars in Russia. Only you were ready to study, to ask us, were ready to listen, were hungry for knowledge.' That is one key decision why they chose us."
Partnership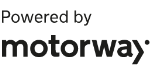 Need to sell your car?
Find your best offer from over 5,000+ dealers. It's that easy.
What started with one dealership soon expanded, in spite of Mitsubishi being relatively unknown in Russia in the early nineties. "BMW was already busy. Mercedes was number one in Russia. I was thinking: 'Who is going to buy a Mitsubishi?'" He needn't have worried. "Later on somebody told me, 'No, look at this. The Pajero [Shogun] is a very good product for Russia. It could be a hot dog for us.'  It was true – in one year we sold Pajeros like hot dogs!"
In the early days, cars were supplied via Austria or Finland, and Petrov clearly remembers one of his first customers. "It was the daughter of [former Soviet leader] Mikhail Gorbachev. She bought a Pajero with cash – that was very nice."
In 1998, with Rolf still sourcing its cars from abroad, Petrov struck a lucrative deal with Mitsubishi Motors to become its distributor in Russia. And because of politics between Mitsubishi Motors and parent company Mitsubishi Corporation, the deal was concluded in Amsterdam, in secret, and in a very private place – a toilet!
At the turn of the century, Petrov took advantage of Mitsubishi's strong relationship with Hyundai to start selling the Korean brand, a deal he couldn't resist. Following Hyundai he branched out into premium marques, including Jaguar Land Rover, Mercedes and Porsche. Rolf now has 62 showrooms across Moscow and St Petersburg, and sells just over five per cent of all new cars in Russia.
What's missing from Rolf's portfolio is any Russian brands, with good reason. "I didn't believe in them. I knew how Russia's AvtoVAS produced the Lada." The cars were overpriced and poor quality, but dealing with a Russian company would pose other problems. "If you want to organise the supply chain, some spare parts, other things, you have to pay bribes. You have to be typical the way you treat them, a typical Russian way to do business."
Petrov is known for avoiding this 'typical Russian way' of doing business, from the way he treats his staff, to an unusual transparency over company finances.
"You have to hire the right people. Our key to success was we hired people who just loved Mitsubishi products," he said. He avoided anyone who'd worked for Soviet service companies, and aimed for a different atmosphere in Rolf showrooms. "We tried to create an atmosphere like a fashionable club. We had to go to Austria, Finland, or Norway to study how those things worked, and then bring it to Russia. It was the number-one problem – Russians refused to do it. And my role was to persuade them, to say: 'it's working in Norway, in Europe, in America. Why is it not working here?'"
Paying staff a fair wage was also important, but in return his demands have always been high. "We wanted hungry people who like to compete, who like to be a leader. Those people we hired – we were hiring people who liked to fight."
In 2008, Mitsubishi bought the majority of the distribution business, leaving Petrov and Rolf as shareholders, allowing them to focus on the 'easier' retail business and expansion. "At the beginning, when we combined our distributorship and dealerships, we were also not so efficient, because the money from distributorship moved to money from the dealership, and we didn't do our business properly," he said.
"We decided to focus on retail – at that moment we were number four or five in the Russian market as a retail network. In two or three years we were number one. To compete in Russia against Russians, it's easy! You have to create and maintain an atmosphere of permanently improving, getting better. For that purpose I created some core values: one was leadership, but number one was openness, transparency.
That openness extended to the company's finances, a move he agrees "was an unusual thing to do". Also unusual was dealing with a western bank for one specific deal, instead of using Russian lenders. "I didn't believe in the future of Russian banks. It doesn't inspire the best of confidence for me, so I decided not to work with such a system. Moreover, it was much cheaper money from the western bank."
While Petrov was changing the way the car business worked, his short foray into politics was less successful. In 2007 he was elected to the State Duma, taking him away from the car business for a while. "At that time I noticed something going in the wrong direction," he said. "I decided maybe I can help the people in parliament to break a little bit, and to improve. [But] I couldn't succeed in any way – it's Russia. It's never happened in history."
In 2016 Rolf invested in another dealer group, Pelican, with four new sites, added BMW and Nissan to Rolf's growing portfolio of brands and, according to Petrov, improving Pelican's profit margin threefold, while increasing customer satisfaction. "It's proved we can do it with another company – it wasn't some garbage company; it was a middle-size and middle-quality company in Russia. But we did it." Now, though, with Rolf owned by the Petrov family trust, the company has appointed advisers to work towards a sale. Now Sergey is looking to make a difference elsewhere, and take on another huge challenge.
"We've done it and we want to repeat it," he says. "Maybe not only in Russia, maybe in the foreign market as well. Maybe it's better because I don't want to put all the eggs in one basket, to keep everything in Russia. I'm looking at how to expand our business to maybe part of Europe. And to prove that we could run a more efficient business if we hired more excited people, more enthusiastic people, who are running this business with a desire to be a leader, to be number one, and to be more passionate for the current situation. It's not an easy task, because European business is advanced."
Although Petrov refuses to name names, the value of automotive businesses in the UK and across Europe are at a low point, with many that could do with the investment and know-how he could bring. "Now, I'm looking for something to do to be busy. Now, we are in the process of thinking, and I don't want to scare someone. Each business which is running today below efficiency, then three per cent, it's potentially interesting for me, because I know it might be 3.5 per cent and maybe more. Of course, it would be better to see how a company runs, but it's more interesting to improve a situation that's not simple. I'm not looking for an easy way to reach some success."
Petrov says any potential new deal isn't dependent on the sale of Rolf, nor does he rule out a joint venture between Rolf and a western dealer group. What he is clear on is the opportunity that exists, and what he'd do. "I'd focus on people. What I know is that in the UK and with European companies in retail, they are running with old people who have been working for the company for more than 20 or 30 years. They don't feel the need to compete. They don't feel the need to improve. They can find a thousand excuses why for their shareholders. They can't imagine the best way to run the business."
For a man with nearly 30 years' experience in car retail, he's also focusing on the changing needs of the customer, to give them a new experience, be that digitally or by upgrading the traditional dealer model. "Maybe they like to visit their dealership because it's too boring to sit down online and buy everything there," he says. "The customer's social.
"We will permanently follow customers, their desire, their interests. Of course, you have to talk with them, you have to see, you have to build their custom. It's not a good idea to take from Russian knowledge to know how to bring us here. The excitement, the people, their desire to look for how to follow a customer's desire – that's what we can do, we can bring in. We can use such things here."
Petrov admits, though, that the reputation of Russian businesspeople isn't that great in the west. "I'm afraid that might be a very serious problem for me. If I come to your business and tell you how to improve it, how loud will you laugh at me? Who the hell is a Russian guy to come to me to tell me what to do? I need at the beginning to show, to tell you about this idea – it's a necessary step forward for the UK market or European market. That is why I'm afraid it needs to be done in two steps: first step to hear the idea, and then to go further to make expansion, extend it to the business. I need some help to tell that not all Russians are equal."
It's going to be fascinating to watch Petrov's next steps, and to see what influence he can bring to a western retail group – and possibly to a car dealer near you.
Thinking of buying a new car? Check our our handy guide before you do...