The future of transport: how are we going to get around?
Big changes are afoot in the way we travel in the UK, we examine all the options that could shape the future of transport...
Coronavirus has, without any doubt, changed the world significantly, and one of the big areas that has seen major disruption is transport. 
With rush-hour trains and buses being incompatible with social distancing, and the environment for drivers becoming trickier by the day, getting back to our workplaces requires some fresh thinking. Here, we assess the options for commuters, consulting a range of experts while looking at everything from taxis, trains and buses, to bikes, scooters, and cars of the future. 
How do the experts think we will get back to work?
Shaun Helman, Chief Scientist at TRL, a transport consultancy and research firm that span off from the Department for Transport in 1996, agrees that "people on public transport are going to find it very difficult to maintain social distancing", an issue partly addressed by working from home.
"People have learned very quickly that they don't need to travel to the office," he says. "Not everyone can do that; a lot of people have to travel. For me, there's a clear duty of care for those of us who can work from home to reduce our transport footprint, so the limited space and infrastructure are available for those who need to travel."
Helman also thinks that the challenges facing us require a holistic approach: "It's people's behaviour; it's organisations changing their policies; it's innovative infrastructure design; and it's new modes of transport."
He goes on to say: "There are bound to be new business models that get introduced, and old ones that die off. But we're currently in a period where we are learning day by day."
As for the future, Helman thinks we should be using multiple, flexible modes of transport, rather than relying on one single method.
"The way you think about it should be: 'I need to get from A to B, and I need to interact with technology for that to happen'," he says. "And it might be, initially, driving somewhere, but then it will be a ride-share, or an automated vehicle in the future, or your foldable bike down the road to a hub where you will pick up some other vehicle. That is only going to work if it's easy for people, and the way it'll be easy for people is if it's on their smartphone. It should be about what people need, and what they want," he adds. "Transport serves society, not the other way around."
What does the Government say? 
Grant Shapps, Secretary of State for Transport, gave the following insights on how Brits should think about getting back to work.
"It's vital that people who cannot work from home can get to work safely, and have viable alternatives to public transport.
"It's great to see so many more people walking and cycling. I want to build on this, so we're investing in providing more space for people to cycle and walk safely, as well as rolling out £50 repair vouchers so people can dig out unused bikes and get them back on the move.
"E-scooters could also ease the burden on public transport – which is why we've opened up controlled trials to more areas – as could motorcycles and mopeds.
Partnership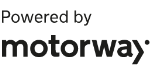 Need to sell your car?
Find your best offer from over 5,000+ dealers. It's that easy.
"But this isn't saying cars don't play a role, and I would encourage people to use their cars over public transport if they can't walk or cycle. Some people will be looking to buy a new car, and we'd recommend they consider going electric; last month the two biggest-selling new cars were, for the first time, fully electric. That's why, on top of the existing incentives available, we're backing electric car buyers with £10million more towards on-street charging points."
Transport: what are the options?
Walking
Walking is the perfect mode of transport for anyone who has a short commute, and who doesn't need to travel with heavy tools or bags. But if your commute is long, or you have to take kit to work, walking isn't much fun, especially in winter months, on rainy days, or if you have to travel through unsafe areas. Those with disabilities may also struggle with getting to work on foot, while wheelchair users are poorly catered for in many areas, and pavements are often scarce in rural districts. 
Public transport 
Trains and buses are in big trouble in some parts of our country. Transport for London has been bailed out by the Government due to collapsed ticket revenues, many train operators are restricting travel to those with pre-bought seats, and buses and trains are impossible places in which to practice social distancing in busy periods; face masks are now mandatory on public transport, making journeys feel even more alien, too. If you work unusual hours and can travel at quiet times, or some staggered commute scheme is introduced, public transport may be practical for some; for many, however, these issues will lead to alternative modes of transport being considered.
E-scooter
E-scooters are one of the more promising modern modes of transport – battery-powered two-wheelers that you stand on, while being propelled by a small electric motor. They're technically known as  Personal Light Electric Vehicles, or PLEVs, and their prices, ranges, speeds and types vary. However, the big problem is that it is currently illegal to ride them anywhere other than on private land.
Things are changing, though, with the Government expanding and accelerating E-scooter trials in direct response to the coronavirus pandemic. These will assess issues that include insurance, top speeds and scooter registration.
Sceptics point out our pothole-ridden roads are a poor match for an E-scooter's small wheels, while the many safety issues – related to both riders and other road users – must be fully addressed.
Recommended E-scooters
Our group test judged the top three e-scooters on sale to be: 
1. Xiaomi Mi Around £399
Weight: 12.5kg
Maximum rider weight: 100kg
Range (claimed): 18 miles
www.halfords.com 
2. Zero 9 Around £995
Scooter weight: 18kg
Maximum rider weight: 110kg
Range (claimed): 27 miles
www.rideandglide.co.uk 
3. Ninebot Segway ES2 Around £399
Scooter weight: 12.5kg
Maximum rider weight: 100kg
Range (claimed): 15 miles
www.shop.segway.com/uk-en 
Scooter or motorbike
If you're happy with the extra risk motorbikes and scooters carry compared with cars, their appeal is clear, given they allow riders to circumvent traffic jams, and can generally be parked easily. 
Those considering making the switch to two wheels, but who don't want to take a motorcycle test and have relatively short commutes, may wish to consider a 50cc scooter or moped. If you passed your driving test before 1 February 2001, these can be driven on your car licence – although it's still a wise idea to undergo some form of training, with CBT (Compulsory Basic Training) courses open to everyone. 
Electric motorbikes and scooters (not to be confused with E-scooters, left) are another promising alternative, but these are more expensive to buy than their petrol-powered counterparts.
Taxi
Taxis aren't cheap. Even with the advent of ride-hailing firms like Uber and Lyft, they are significantly more expensive than public transport and cars. If you are happy to shell out on a black or other type of cab, though, a taxi may make sense – particularly if you have a short commute, or generous expenses. Taxi drivers are carrying alcohol sanitiser, while many firms are fitting perspex screens between the driver and passenger compartments – a feature black cabs already have. 
Bikes, e-bikes and folding bikes
Get on your bike" remains a sensible rallying cry for able-bodied people who live within, say, 10 miles of their workplace.
Many councils are striving to improve life for cyclists, with dedicated paths and lanes making commutes more appealing. The Government is also making vouchers available to help with the cost of getting old bikes back on the road, while its Cycle To Work scheme is a tax-friendly loan arrangement.
If you like the idea of cycling to work but are put off by either the length or hilliness of your commute, electric bikes (or e-bikes) are an option. Folding bikes, meanwhile, will appeal to those who can use public transport or a car for some of their commute, while electric folding bikes are also available. 
We got in touch with Peter Stuart, our colleague at Auto Express's sister title Cyclist magazine, and he offered the following advice.
Bike advice and recommendations
"The bicycle market is at its most competitive between £500 and £1,000, figures which fall squarely within the boundaries of the Cycle to Work scheme.
"If the initial outlay is too high, most retailers offer finance, and many offer 0% APR with no deposit.
"For commuting by bike, it's best to pick something light and manageable. Avoid the extremes at either end, so steer clear of anything too racy (drop bars and super-thin tyres) or too geared to off-road use (suspension and the works). The best way to decide on what suits you, if possible, is to go to a bike shop and test ride a few models. This can be invaluable for fit, too.
"Don't forget that simply buying a bike isn't the end of the journey; a set of cycling-specific glasses is a must, because it's easy to get dust, pollen and grit in your eyes. You'll need a decent lock, helmet and bag, too."
On cycling and fitness
"A five or 10-mile cycle to work many seem daunting, but if you build up slowly, you'll be surprised just how quickly that distance becomes a stroll. 
"The real issue for most is fit, not fitness. If you feel pain when cycling, take a look at your riding position, seat height and handlebar position, and seek help at a bike shop or fitter to address the pain, if necessary. 
"There's no need to be clad head-to-toe in Lycra, but as you get faster you may start to enjoy pushing your fitness. At that point it's well worth considering some technical sportswear that will make the ride a little more comfortable."
Top bike choices for commuter drivers/cyclists
Best commuter bikes
Specialized Allez
If you want to ride fast, look good, or even mount a pannier or mudguard, the Allez (above) is tough to beat. It uses a light alloy frame with internal cable routing and an entry-level Shimano groupset.  
Giant Escape 1 Disc
£649
www.giant-bicycles.com 
With flat bars, disc brakes and wide tyres, the Escape 1 Disc is an easy entry point for commuters. It's capable of handling fast road routes as easily as off-road tracks, and is produced by the largest bike manufacturer in the world.
Ribble Trail AL 
£899
www.ribblecycles.co.uk 
If you're drawn to off-road riding, the Trail AL from historic British brand Ribble is a great option. With front suspension and wide tree clearance, it's capable of tackling technical terrain, but should prove nippy enough for a commute on the road.
Best commuter e-bikes
GoCycle GX
For back-of-the-car or train options, the GoCycle is a fantastic e-bike. Foldable and compact, but with an innovative and well integrated hub-based motor, it's a little pricey, but a great choice.
Carrera Crossroad e-road
This durable, high-spec, fully fledged e-road bike is a good-value offering. It's a little heavy, at 19kg, but it should offer a speedy commute, with a little extra firepower from the electric motor.
Specialized Turbo Vado SL 4.0
£2,499
www.specialized.com
If you want range, light weight and versatility, it's tough to beat the Specialized Turbo Vado. It's a flat-bar option so may be easier for many to handle, and also has integrated lights.
Best folding bikes
Our latest test of folding bikes saw the following models come out on top:
Brompton M6L Black Edition
£1,185
www.cyclerepublic.com 
Carrera Transit
Brompton M3L
£1,060-£1,240
www.evanscycles.com 
Cars  
Government data shows 68 per cent of us drive to work, so the car remains king of the commute in the UK. The benefits of private or company car ownership don't need spelling out, but the safety of knowing you can control the cleanliness of your vehicle, and who travels in it, makes the car more appealing than ever.
We recognise that price, along with fuel economy, tax liabilities and other associated costs, will drive the choices many commuters make when they buy a car, and here we've broken our recommendations down into eight brackets. If you're in the market for a new commuter car, you'll find something that should fit the bill perfectly in our best commuter cars guide...
Future cars 
While conventional cars will continue to be the principal mode of transport for the foreseeable future, fresh variations on the four-wheeled theme are never far from the horizon.
Self-driving cars – which have been a topic of big debate and even bigger investment – may be further away than some would like to believe, while concept cars (some with beds inside, others with offices) point towards nice ideas that are some way off in reality.
In the short to medium term, though, smaller cars like the Citroen Ami might be the way forward, since their diminutive size makes them perfect for urban environments.
Are you looking at changing the way you get around in the future? Tell us about it in the comments...