Gridserve Electric Forecourt: we try the UK's first bespoke EV charging location
Gridserve's Electric Forecourt charging station in Essex is the first of 100 planned in the UK
There's a lot to learn when you're looking to go electric. MPG is replaced by miles per kilowatt hour, there are different charging speeds and connectors, and then there's the issue of many chargepoint providers requiring you to variously download apps, create accounts, and pre-pay or subscribe.
"Charging can be a headache. It's just difficult", thinks Gridserve CEO Toddington Harper. He's the man behind a new type of charging station that could represent the future of public electric-car charging infrastructure.
The first step in Harper's solution has just been completed: the Electric Forecourt near Braintree in Essex, which is claimed to be the most advanced EV charging station in the UK – possibly the world. Maybe not for long though, because Gridserve plans 100 such sites across the country as part of a £1bn programme.
The concept behind it is simple. You turn up, plug in, enjoy the pleasant surroundings then head out on your way. Crucially though, there's no unnecessary waiting around, because the Braintree site can charge up to 30 vehicles simultaneously, and at speeds of up to 350kW. Harper says that any EV will be able to charge at its own maximum capacity, whether that's a G-Wiz using a three-pin plug or a Porsche Taycan at 270kW.
The location could raise some eyebrows, because it's 15 miles east of the M11 and Stansted Airport, and a similar distance west from the A12 London-Suffolk arterial route. It's certainly not located in the style of EV chargers sited alongside motorways.
But Harper reckons the format could bring about a sea-change in EV charging behaviour and attract local customers who don't want or are unable to install a home wallbox, or are reluctant to take a punt on the availability of supermarket points. Gridserve is more of a charging destination than a charger at your destination; you take the car to the site, plug in, have a coffee and read the papers, then get on your way.
Harper might be onto something, not least because Gridserve's plans over the coming months include an app and a range of membership options. There's also the possibility of leasing cars through Gridserve, complete with free charging, a process that can be kicked off via a touchscreen inside the main building.
Before showing me around, Harper explained the business end: the chargers, which are all new and easy to use. While a membership scheme is in development, all you need do for now is pull up next to an appropriate point, plug in, wave your contactless card, phone or smartwatch over the reader, and wander inside. It's as simple as it gets to charge a car, at least until a 'plug and charge' facility is rolled out that enables your car and the charger to communicate comprehensively, automatically debiting your account for the power used.
The ambience inside is one of executive airport lounge. There is a range of retail outlets downstairs, including Costa Coffee, WH Smith, a Booths grocery store and an outlet from food firm Gourmade. Upstairs is a lounge, kids' zone and even a pair of exercise bikes that feed small amounts of power to the chargers; a real-time readout tells you how much juice you generate, although you won't see a discount from the energy your legs provide. Covid-secure meeting pods can be booked from £16 an hour, and there's a 2Gb Internet connection. "The concept was how to make the 20-30 minutes customers will be here as useful and enjoyable as possible", said Harper.
Partnership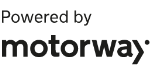 Need to sell your car?
Find your best offer from over 5,000+ dealers. It's that easy.
As well as the touchscreens that give real-time leasing prices for a range of EVs, there's also space for a pair of cars inside the building for customers to look at, plus staff on hand to offer insight, without the sales pressure you might experience in a traditional dealership.
Gridserve is rooted in solar energy, and the site is run from power generated by its own solar farm in Clay Hill, Bedfordshire. There are double-sided solar panels installed in the canopies over the chargers, too, and these can work even when covered in a layer of snow, as they were during our visit. There's also a huge six megawatt-hour battery on site, which can store enough power for 24,000 electric miles, help balance supply and demand in the national grid, and allow drivers to charge during a power cut.
Despite the apparently unburstable tech and impressive fit and finish, this is the first large-scale electric-car project Gridserve has embarked on. It describes itself as a "tech-enabled international sustainable energy business" and develops, owns and operates solar farms and infrastructure, along with battery storage. Its operations generate more than a gigawatt of solar energy and storage, with more than 100 large-scale projects connected to the UK's power grid. It's a big operation, and the Electric Forecourt programme comes with a big backer in the form of Hitachi Capital.
Predictably, all this doesn't come cheap when compared with charging at home, but even with a costly three-phase home supply providing 22kW (most residential properties have single-phase with a 7.2kW maximum rate), a decent charge will take hours, not minutes. Gridserve says initially it'll cost a flat rate of 24p per kWh, regardless of the charging rate, which significantly undercuts rival Ionity's 69p/kWh rate for its 'high power charging'. As a result, an average-sized car will cost less than £10 to charge from 20 to 80 per cent.
From the start, Gridserve's first Electric Forecourt is carbon neutral, and Harper says the electricity delivered through his chargers is the cleanest it can be. However while that power comes from 40 miles away in a different county, he's planning to establish sites that will sit next to Gridserve-owned solar farms. Those sites will go one step further and be zero carbon.
Harper says the Braintree site is "a template for replication" that Electric Forecourts around the country can use. Many of them will be built on similar out-of-town locations, but others could be built in different areas, such as adjoining retail parks. Either way, Harper is adamant that customers will know what they're getting, wherever they're charging. "If you go to use a Gridserve charger, you know you're going to be alright and that the whole process has been thought through," he says. "You'll have complete confidence."
Even the toilet and shower area is designed to a high standard. "Why do service station toilets have to be so grim?" Harper asks. Even so, he says there are still plenty of improvements he'll make for future sites, conceding that not providing canopies for the row of six Tesla Superchargers may have been an oversight.
November's announcement that the Government will ban sales of new conventional petrol and diesel cars by 2030 could hardly have been better timed for Gridserve. Harper says: "The Government has provided the stick. We are the carrot. But that's still in the future, we're thinking what can we do now so anyone has the ability to get into an EV. And ensure it's not because they have to, but because they want to."
Which electric cars have the best range? Click here to find out...