Classic car auctions: behind the scenes
We meet up with Bonhams and learn about the art of auctioneering some of the world's most desirable classic cars
The words 'car auction' may bring to mind images of draughty warehouses, where punters bid for bargain motors. More than 600,000 cars are sold at auction every year, with around 10 per cent going to private buyers, and the rest typically ending up on dealer forecourts.
One auction house whose cars aren't likely to be spotted under the bunting of a local showroom, though, is Bonhams. Having first set up shop in 1793, the firm started dealing in prestige motor vehicles two centuries later, and it was purchased by another auction house, Brooks, at the turn of the millennium. James Knight, one of Brooks' co-founders, previously worked for Christie's, and is now the chairman of Bonhams motoring section, which has offices in London, Bicester, Paris, New York and Los Angeles. 
The firm sells more than 1,600 cars a year at up to 25 sales around the world, but it was the event at Goodwood, Sussex, to which we were invited, to inspect some of the impressive cars on sale, and find out what it takes to hold a gavel. This was done in line with the Covid-19 restrictions in place at the time.
The cars
For anyone with a passion for all things automotive, walking into a Bonhams auction is like stumbling upon a vast mound of treasure. It's not just the eye-watering prices many of the lots carry, but also the sheer variety, both in terms of the cars themselves, and the eras from which they hail.
One model that immediately caught our eye was a 2013 RUF CTR3 Clubsport coupé, one of only seven in the world from the German specialist firm that ekes even more power and performance from Porsches, and a model that has been described by our sister title evo as 'by far and away the best 911 Porsche never made'. 
This example of the 777bhp CTR3 monster Bonhams was tasked with selling is thought to be the only one in the world built in right-hand drive; and having covered a mere 46 miles, it carried an estimate of between £600,000 and £900,000. If you have similar means at your disposal and your tastes lean more towards Italy than Germany, how about a 1969 Ferrari 365 GTC Berlinetta? Again, with only 150 made, exclusivity is guaranteed. 
But maybe you'd rather seek out some English heritage. If so, the 1964 Aston Martin DB5 Sports Saloon looked as though it had been driven straight out of a James Bond film, and would be the perfect addition to any collection.
Yet even though spending a six-figure sum on a car is unimaginable for most of us, that sort of money isn't even in the major leagues for Bonhams. The most expensive cars sold by the firm will go for seven or even eight figures, but how can a car possibly be worth that much?
"We nickname it the Holy Trinity," Knight explained. "That's condition, originality and provenance. There are files containing the history of each car we sell. Some will probably have an MoT, a V5 and that's it, while others will have thick files containing all the evidence you need that it is what it's supposed to be, which means we can do a great catalogue description. Otherwise it's 'reputed' to have done this and that, unless you've got the records that you can draw upon."
Even if a car has an incredible history, someone has to want to buy it. As Knight explained, even at this level supply and demand affect value. "There are plenty of cars out there of which there's a huge supply, but there's a huge demand for them as well," he said. "The best situation is to have a rare supply, but a good demand for it; then you're in the box seats.
Partnership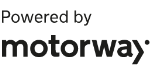 Need to sell your car?
Find your best offer from over 5,000+ dealers. It's that easy.
"Equally you can have very rare cars, but there's no appetite for them. Sometimes the market's not fair; there are some cars out there that probably make more than they ought to, and others that don't make as much as they should."
What makes a good auctioneer?
Anyone who's been in an auction room where multiple bidders are chasing a single lot will understand the palpable tension that fills the air. Now imagine the sale prices are more than most of us will ever spend on a house, let alone a car, and it's easy to see how much pressure there is on the person wielding the gavel. 
Arguably even more stressful is if, instead of competing bids and the hubbub generated by an in-demand lot, you're facing a high reserve price, and a lot that isn't generating the interest its seller would wish.
"There's natural anxiety before getting in the rostrum, knowing it's going to be a big sale," Knight said. "It's a bit like a race: you're nervous beforehand, but once you're in, everything calms down. It's now up to you, you're in control. It's stressful when you've got one bidder and you've got a reserve, and you're trying to get that one bidder to the reserve. When you've hit the reserve and you've got bids going beyond it, anyone can do that; it's a lot of fun, because the pressure's off. But getting the car sold is quite stressful."
As well as having nerves of steel on the rostrum, an auctioneer needs to have the right personality to make people feel comfortable spending such large sums.
"The last thing you want to do is frighten and intimidate your customer base, so you have to have a friendly personality, to look as though you're enjoying it, and that you're there to have that two-way engagement," Knight explained. But he added that an auction is by no means a stress-free experience for bidders, either.
"I've been on the other end of it as someone that's been interested in bidding on something, and I know that's quite a nerve-wracking exercise to go through as well, so you need to make the potential bidders as comfortable as possible," he added. "You don't want them to be frightened or intimidated, or reticent in some way of putting their hand up to the auctioneer."
The customers
Even more interesting than the character of the people selling these high-end cars are those buying them, and they fall into distinct categories, as Knight explained.
"We get two different types of people who are interested in the cars," he said. "You've got some people that will always be in contact; they want to know what else you can tell them about the car other than what's written down.
"Then you've got other types who don't want to talk to you at all. They just don't want to disclose their interest because they think we're mind-readers, but we're not."
Although plenty of the cars Bonhams sells will go to UK buyers, the higher-end auctions attract a large number of overseas bidders, too. At the Goodwood auction we attended, absentee bids were left by people in continental Europe, North America, the Far East and Australia. In fact, the ability to bid remotely meant that even when the Covid-19 pandemic struck back at the start of 2020, Bonhams was able to continue doing business.
"If you want to participate in an auction, there are four ways: you can either leave an absentee bid, you can be on the telephone, you can bid online or you can turn up to an auction," Knight explained. 
"In quarter two [of 2020], we were offering three out of those four opportunities. Turning up to the auction was not permitted due to the lockdown, but what we've found over the years is that we do a lot of transactions with people who aren't in the room anyway.
"What we do think is important is the ability to view, because once people have viewed the car, then bidding remotely is not a problem, but I think the opportunity for people to kick the tyres is still quite important."
Check out the best classic car shows to attend this year...