How to drive an electric car
There's no need to wait until 2030. You can enjoy driving an electric car now - if you follow these top tips for getting the best out of it
Electric cars may not be everyone's cup of tea, but they're rapidly becoming more popular, and by 2030 the government has proposed that the only new cars that can be sold are electric or electrified. EVs are here to stay, and the good news is they're getting better all the time.
There are a few golden rules to follow when driving and running an electric car, but the most important one is to read the manual very carefully indeed, even if your EV is only going to be a second car – for the time being. 
Driving and getting the most out of an EV is a very different experience to driving a combustion-engined vehicle, so the more you can glean from the manual about the different driving modes and the regenerative braking set-ups of your particular EV, the more you'll get out of it. That's not just in terms of range and cost savings, but also your enjoyment of driving and using it day-to-day.
It sounds obvious, but by being easy on the controls – particularly the accelerator and brakes – and by driving your EV as smoothly as you can, you really will make a huge difference to its efficiency. It'll also add to your enjoyment of driving, part of which unquestionably involves watching the range you can get from the batteries become longer as your driving technique improves.
The satisfaction from driving an EV comes on many different levels, after all, and the more efficiently you drive it, the deeper that satisfaction will get. It's not all about trying to eke another 12 miles out of the range, true, but doing so can still be a uniquely engaging thing to do.
Most EVs come with a smartphone app, allowing you to monitor your driving and charging habits more closely than you might otherwise be used to. It may also show charging locations and let you control functions such as cabin pre-heating or cooling. This will save a surprising amount of energy, especially if this happens while the car is still plugged in. If you perform the same task when the car is unplugged, it'll take power from the battery (rather than the mains) to get to a comfortable temperature.
Also make sure you explore the more detailed coaching modes within the infotainment system, because most EV infotainment systems come with genuinely useful tutorials. These, more than anything, will help you get the most from your battery and maximise your EV's range. 
Regenerative braking
Key to this is understanding the regenerative braking settings: generally speaking, the more aggressive settings are best suited to the stop-start of the urban crawl; less aggressive settings allow you to coast better and slow gradually on motorways, especially if you're anticipating what's going on ahead. 
As for charging, get a smart wallbox home charger and a good energy tariff from the word go – one that allows you to charge your car for the lowest cost when electricity prices, and demand on the grid, are low. It's worth noting that different EVs have different on-board chargers, too. Just because you have a 7kW wall box doesn't necessarily mean your car can charge at that rate. Many plug-in hybrids are limited to 3kW, for example, so check the technical specs of any car before you buy. 
If you don't have off-street parking, check out which network has the most charging points near to where you live and, just as importantly, establish which is the cheapest to use before you join. Some networks, such as Source London, have overnight price caps, allowing you to leave your car plugged in without fear of being hit by
an unexpectedly big bill. Others don't, so make sure you check the charging costs online first. These can vary at different times of day, and be especially aware when parking at hotels that have charging points; it may cost you more than you think for an overnight charge.
Partnership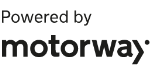 Need to sell your car?
Find your best offer from over 5,000+ dealers. It's that easy.
In the fullness of time we'll end up buying and using our electric cars in exactly the same way as we do with mobile phones today, whereby the actual cost of the
EV itself is merely one part of an overall fixed-contract package. If you're making a regular payment, that could include the initial purchase cost of your EV, as well as charging fees, servicing costs, insurance – the whole shebang. You might even be able to add temporary 'bolt-on' packs to cover extra or unusual usage – just like we use our phones when we go abroad, in other words.
Steve's top tips
Check the technical specs of any EV you are considering, because not all electric cars are able to charge at the same rate.
If you'll need to charge your EV away from home regularly, find out which network has the most charge points nearby – and which is cheapest.
Is an electric, hybrid or petrol car right for you? Find out here...