How to drive in heavy rain and flood water
Wet weather is invariably the order of the day for a UK winter. Here's how to drive safely in heavy rain and possible flood conditions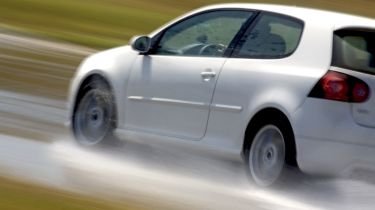 When you think of winter weather, you might fixate on visions of snow, ice and freezing conditions, which can be among the trickiest ones to drive in. But in the UK, you're more likely to encounter heavy rain and flooded roads when you're driving in winter. That doesn't mean life is any easier, though - in fact wet weather driving can be harder than anything - but our top tips for driving in the wet are designed to prepare you, should you encounter the worst.
The first thing you really need to ask yourself is whether your journey is necessary? If you're at home and know bad weather is coming, can your journey wait? if you're at work, is there anything you can do to postpone your trip? With so many communication options available, it might be more viable to work at home, or do anything to help put off driving in bad weather.
Driving in heavy rain
Driving well in the wet or in fog, or in any conditions that aren't perfect, is mostly about patience, concentration, engaging your eyes and brain properly and – as ever – giving yourself sufficient space in which to operate. 
If you're in a rush to get somewhere because you set off late, a wet road becomes much more of a potential disaster. Dial some fog into the equation and the risks are trebled, without requiring anyone or anything else to become involved.
So look at the weather forecast, make a clear decision to set off a little earlier than you'd planned if the conditions are due to be poor, and wet or foggy roads will immediately become less of a hazard.
Good vision is key to all safe driving, we know that. But in the wet it becomes even more important because you simply can't see as well as you can in the dry (no surprises there, Sherlock). The only way you can influence what's going on around you is to slow down and leave more space between you and other vehicles on the road. If you keep just one mantra in mind, then make it this: only a fool breaks the two second rule. Say it once to maintain a two second gap in the dry; say it twice or more in poor weather.
Stick to this rule and it'll buy you more time to work out exactly what's unfolding ahead and, again, enable you to anticipate and avoid bad things well before they actually happen.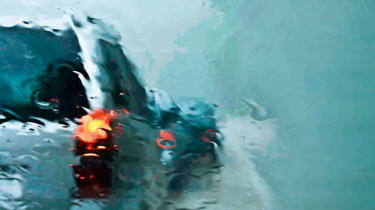 The other thing to remember is that grip levels are reduced in the wet. Tyre technology has come on a long way, and there's more grip available when cornering than you'd expect – not that you should be pushing that particular envelope on the road. But under brakes, wet grip is a whole different ball game.
Why? Because most of us will at some point have braked very hard indeed in the dry and been utterly amazed by how fast we managed to slow down. The most common scenario is when motorway traffic grinds to a halt right in front of us, seemingly for no reason, and we have to stand on the anchors hard to avoid thumping into the back of the car in front. 
Partnership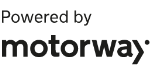 Need to sell your car?
Find your best offer from over 5,000+ dealers. It's that easy.
Do the same thing in the wet and it can feel, just for a moment, as if you are accelerating rather than slowing down. That's because the outright level of grip in the wet really is that much lower than it is in the dry. Yet for most of the time we don't realise this, because most of us drive well within the limits of what our tyres are capable of, wet or dry. 
In other words, it's only when things get unpredictable and start to go wrong that we become aware of these limits, and that can happen far quicker and at much lower speeds in the wet than it does in the dry. Hence the need to give yourself as much space and time in which to operate. That applies in all driving conditions, but never more so than when it's wet.
Driving in floods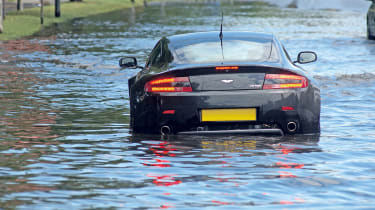 Long periods of heavy rain can result in flooding, especially in low-lying areas and on roads that follow or cross rivers. There are some roads that flood commonly or even ford rivers, and these will feature depth markers at the side of the road to indicate how deep the water is. The basic rule of thumb should be that if you're not sure about how deep a flooded road is, turn around and find an alternative route.
Driving through water carelessly could be extremely dangerous. Go too fast, and the bough wave you cause could drench other road users, while the water could find its way into the engine bay. If it then finds its way into the air intake and is ingested by the engine itself, the pistons won't be able to compress the water, causing what's known as hydrolock and engine failure.
• Best intensive winter driving courses: improve your skills on snow and ice
And be sure to avoid crossing fast-flowing flood water. If you don't know its depth, you could see your car being lifted and carried away downstream before you even know it.
If you need to cross a flooded road, the first thing you should do is approach it in the middle of the road. UK roads are crowned - the highest part is the middle, with the sides set lower to allow rain water to drain off - so the middle of the road will be the shallowest section of the flooded area. Approach at a low speed, but be sure to maintain your speed and continue through without stopping.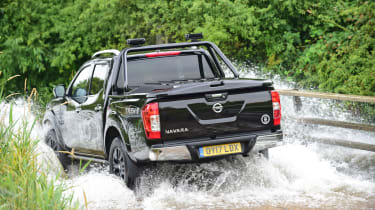 When the flood is severe and you're in a queue of cars, then it's best for each car to pass through one-by-one: the last thing rescue services need is to have to reach more than one car in a flooded area. Doing this will also give you a better idea of whether it's safe for you to cross the flooded area in your car. Once you've passed through the water, always try your brakes. This will help wipe water from their surfaces, so that they are back to normal operation when you need them.
If your car becomes stuck in deep water, don't attempt to restart the engine or you'll risk turning a big repair bill into a huge one that could write your car off. Wait for the car to dry out and get a professional inspection before trying to drive it.
What are your top tips for driving in wet weather? Let us know in the comments section below...
Winter driving special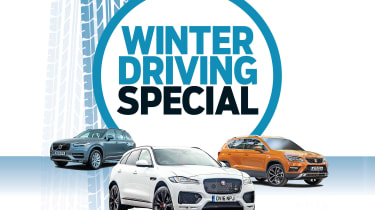 Best winter cars
Get ready for winter on the roads
Top tips for winter driving