How to drive on ice: top tips
Ice is the motorist's worst enemy but these top tips for driving on ice should help keep you out of trouble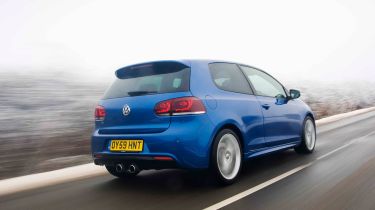 While the worst snow and ice tends to happen in remote areas such as the Scottish Highlands, Welsh mountains and North Yorkshire Moors, winter weather in the UK can be full of surprises, many of which are unpleasant. This unpredictability means that it's important to be prepared when heading out onto the road in winter, just in case.
If you combine rain with freezing temperatures, then ice is going to be a genuine risk on winter roads. Because these situations happen pretty rarely, many drivers have no experience of them, which can cause problems.
One issue for drivers is being prepared for icy conditions. What usually happens is that the first cold snap comes and the slippery roads catch people out, resulting in accidents and incidents. It's made even worse if local authorities are unprepared, too. If the local council hasn't been out gritting the roads, then it's a recipe for disaster.
However, while driving on ice is a challenge, it's not impossible. If you take care, plan ahead and give driving your full attention while being extra vigilant, then it's possible to drive safely in challenging conditions. Here we've rounded up some top tips on how to be safe on the roads when they are slippery.
Don't drive
The first question to ask yourself is do you really need to go out on icy roads? If it's a non-essential journey, then maybe it's better to hold off. Driving on ice isn't something you should do if you don't need to. It can be intimidating for novice drivers, especially if a skid should occur, so it's best to avoid doing it at all. Even if you're a confident driver on ice, not everybody else will be, so the potential for an accident is always greater during tricky conditions. If there's an alternative for your situation, then it's definitely worth considering.
Slow down
When the weather is poor and roads are slippery, the first thing that should come to mind is to slow down. There is a lot less grip when it's icy: stopping distances double in the wet, but can increase by a factor of 10 on ice, if there's actually any braking resistance at all. Even at extremely low speeds there is a risk of skidding, especially when applying the brakes or making sharp steering inputs. You should make inputs in slow motion, as smooth application of the throttle, brakes and steering will reduce the risk of skidding. However, even if you think that driving at 10mph is going to be too fast, then slow down even more. 
Drive gently
Driving on icy roads is similar in principle to driving efficiently, as you need to use small, gentle movements on the accelerator and avoid using the brakes unless absolutely necessary. If you're driving a manual or semi-automatic car, you should try to set off in second gear rather than first so that the power of the engine doesn't overwhelm the tyres, and you should also use engine braking to slow down. Don't panic and slam on the brakes: new cars come with anti-lock brakes, but they don't work very well in icy conditions, and you'll slide regardless.
If you are driving down a hill in icy conditions, then ensure that you reduce your speed before you reach the slope and use a much lower gear to aid control so you don't have to use the brakes.
Plan ahead
Stopping distances are 10 times greater in ice and snow. If you don't look ahead and plan to stop well in advance, you may find yourself sliding dangerously across junctions or even into another car. Plan your route before you set off, too. It's best to stick to main roads, which are more likely to have been gritted. If you have local knowledge, then try and stick to bus routes because these are far more likely to have been gritted than back roads.
Partnership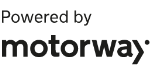 Need to sell your car?
Find your best offer from over 5,000+ dealers. It's that easy.
Does your car have an outside-temperature display? Keep an eye on it. Sitting in a warm car can lull you into a false sense of security, and you may not be prepared if it suddenly gets cold outside. Ice can also still be present at a couple of degrees over freezing in shaded areas, so beware.
Prepare your car
Besides the usual ice scraper, you should be carrying a fully charged mobile phone in case of emergency, a warning triangle, a tow-rope, jump leads and of course, winter clothing. If you're heading out into uncleared or rural roads, you should take a snow shovel and an old rug or sack to put under the wheels if you get stuck.
Before you drive, you need to make sure your car is ready to go. Start it up, and turn the heating on to make sure that the windows and mirrors are clear before you start driving. The air-conditioning should also be turned on to help the car clear, because it's more effective than just the heating alone.
Know what to do in an emergency
If your car starts to slide, put the clutch in and turn the steering wheel into the direction of the skid. This frees up the wheels to start turning again, which is the only way to get traction on slippery roads. Don't brake, because your wheels will just lock up and you'll skid even further.
If you get stuck in snow, put an old rug or sack underneath the driven wheels of the car and try to drive out slowly. You may need to dig yourself a path. If that fails, call your breakdown provider, or the emergency services if you're stuck in a dangerous location.
Don't get cocky
If you drive a high-riding 4x4, the feeling of reassurance will wash over you instantly; with such a high, commanding driving position and the promise of four-wheel drive security, you can feel invincible and ready to set out into the icy weather without a care in the world. However, this can be a false sense of security. Drive poorly, even in an off-roader, and you're just as likely to suffer an ice-induced incident as you would in any other car.
Whatever you're driving, don't get lulled into a trance just because nothing bad has happened yet. Icy roads are unpredictable, and you need to have your wits about you the entire time you're driving.
What are your top tips for driving in winter weather? Let us know in the comments section below...
Best winter cars
Get ready for winter on the roads
Top tips for winter driving