Winter car checklist: driving kit and best buys
Get your car ready for winter with our selection of essentials
As the winter months set in, they bring their own driving-related challenges. Darkness, poor visibility, and ice and snow are just some of the potential hazards that have to be overcome on UK roads in the winter.
Fortunately, there's plenty you can do to minimise the risks, and this begins in your living room by keeping track of the day's weather and traffic situations. Then, even before you turn a wheel on the road, you should make sure that your car is thoroughly prepared with the right tyre pressures, the proper antifreeze concentration, the windscreen fully de-iced and a suitable screenwash mix in the reservoir.
Once on the move, you should be carrying everything that you need to cope with bad weather, a breakdown or, worse, an accident. Even if you aren't able to get traffic updates through a smartphone, listening to local radio stations will let you keep up with the latest traffic problems. 
We've prepared a list of essential winter driving items that will help you cope with on-the-road hassles or, better still, prevent them from happening in the first place.
Snow Socks
If snow chains are not a practical option for you then snow socks are a good alternative that are worth carrying, just in case. They take up precious little space in the boot, folding almost flat and weighing less than 1kg. 
The socks just slip over the driving wheels (front or rear), and elasticated edges keep them in place, with no need to turn off electronic traction and stability devices. Once the snow has gone, removal is as easy, and they can be cleaned simply by shaking them out, ready for reuse.
Battery Charger
All batteries hate the cold, and their winter blues are worsened by the fact that they have to work harder than ever to cope with the extra demands of lights, a heated rear window, fan blower, wipers and so on.
Wiper Blades
With the colder months comes more rain, ice and snow, all of which must be cleared from your windscreen while you're driving. If your blades leave more smears than they clear, you need to think about replacing them – something that is recommended once a year anyway.
Broom and Scraper
Driving round with a snow-covered screen is foolish and illegal, and leaving snow on your roof could be dangerous for vehicles behind. Cleaning off a heavy fall is a far quicker job if you opt for an extendable broom, as these allow you to clear larger areas in one sweep, and can make the roofs of larger vehicles - such as SUVs - far easier to reach. 
Once you've cleared the snow, a simple yet crucial scraper should make short work of any stubborn ice on the windows.
Antifreeze Tester
Getting the correct mix of antifreeze in your coolant is vital for the health of your engine, even in the winter. It lowers the freezing point, raises the boiling point and also contains inhibitors to help prevent corrosion. 
Checking the antifreeze concentration meets the manufacturer's recommendations is easy with the right tool and is considerably cheaper than sorting out a frozen engine.
Screen Wash
Water on its own isn't enough to give your screen a proper clean; you need a screen wash additive to help battle the film of traffic fumes and bugs. And in the winter there's even more road dirt and mud thrown up by other vehicles to add to the mix. 
Partnership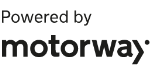 Need to sell your car?
Find your best offer from over 5,000+ dealers. It's that easy.
Another advantage of screenwash over water is that, when it's used in the correct concentration, your car's washer jets won't freeze up.
Winter Tyres
There's no doubt the tyres UK drivers use all year are a liability when temperatures drop and snow is on the ground. That's why they're called summer tyres on the continent, where they switch rubber for the seasons. Swapping to winter tyres is one of the most effective solutions for coping with changing conditions.
Power Bank
Having a charged phone to call for help is vital for safety. But no-one's perfect, so having a power bank in your car is an important backup. Many of the best models are rated at 10,000mAh, enough to fully charge most phones two or three times.
Outdoor car cover
Even if you use your car every day, it doesn't take long to fit a car cover, and the protection it offers will pay dividends. It will shelter the paintwork from the elements, and means you will be ready to go straight away on cold, snowy mornings.
Spare bulbs
In the darkness and poor visibility that comes with the winter months, you will need to use your lights much more often. Should a bulb blow, it is important to replace it as soon as possible to ensure that you can see and are visible to others.
12V Mini Compressor
It's a common myth that letting your tyres down in winter helps grip; it doesn't, and could be dangerous. Using your own compressor to track pressures beats fuel station gauges, because these tend to be unreliable.
De-icer
While boiling your kettle is great for tea or coffee, it's not for your screen – you stand a good chance of cracking it! However, getting your screen clear of ice is not only vital for safety, peering through a small hole could also be illegal and lead to a fine. The simplest way to clear an iced-up screen is by using an anti-freeze spray.
Head Torch 
A breakdown is more difficult in winter partly because daylight is limited. A head torch will take up little space, and leaves both hands free to sort out any problems.
Best winter cars
Get ready for winter on the roads
Top tips for winter driving