How clean is your car?
Covid-19 has changed everyone's approach to germs, so we look at how much bacteria is lurking in your car
Cleanliness may not be associated with godliness so much these days, but it's more closely linked to good health than ever. With words such as 'sanitising', 'transmission', and 'personal protective equipment' now in everyday use, the focus on ensuring we're as germ and virus-free as possible has rarely been sharper.
So even though research indicates Covid-19 is spread far more by airborne, rather than surface transmission, it's little surprise that people are increasingly trying to ensure their cars are as clean as they possibly can be. 
One of the more oft-cited facts about cleanliness is that smartphones and computer keyboards are typically more dirty than a lavatory seat, not least because the latter is seen as a germ magnet, and cleaned regularly.
Cars are closer to keyboards than toilets in this regard, because in normal day-to-day life they take in all manner of dirt and grime, brought in by occupants who could have come from anywhere, been doing anything, and may not have washed their hands in a while. But what should you clean, and what risks are present in our cars? 
What should you clean?
Anything your hands touch needs regular cleaning. Door handles, steering wheels, handbrakes and gearlevers are obvious touchpoints, but it's all too easy to overlook dashboard buttons and seatbelt buckles, for example.
A study carried out by ATS Euromaster that swabbed and took samples from 11 cars found the seatbelts in 10 were contaminated with bacteria, while gearlevers, by comparison, were hosting nasties in just six out of the 11 cars analysed; their smooth, shiny surface made them less of a safe harbour for germs.
The study, led by professor John Ward from the department of biochemical engineering at University College London, also found that one item in almost every modern car – the cup-holder – was a hotspot for bacteria, with all 11 cars that were swabbed having bacteria there; seatbelts and dash buttons weren't far behind, either.  
"Many swabs showed between 100-200 individual bacterial types", professor Ward says, adding: "The most heavily contaminated samples had between 2,000 and 4,000 live bacteria per swab."
Drivers should beware "nooks and crannies", professor Ward explains: "The cup-holder – it's exactly that… a holder with a shape designed to hold and retain the cup… as well as any other small bits of debris. With some little bits of liquid, this provides quite a good little environmental niche for bacteria to be trapped and grow."
Aside from germ hotspots, the rule of thumb is that for a thorough decontamination, you should clean anything you or your passengers touch or come into contact with. Think air vents, stop/start buttons, infotainment controls, door bins, grab handles, interior lighting controls, the glove compartment, seat controls, window switches, and the boot area. Plus don't forget to give your keys a good wipe down, and clean child seats thoroughly, taking off and washing the covers in your machine if possible. 
What nasties can lurk in your car?
Coronavirus may prefer airborne rather than surface spreading, but countless bacteria are adept at making their home in your car. ATS Euromaster's study found micrococcus luteus – which can cause skin infections – on every petri dish in which samples from its 11 cars were placed, and staphylococcus aureus – which can cause everything from abscesses to gastrointestinal illness – in 85 per cent. Other nasties found included bacillus mycoides and bacillus subtilis, as well as staphylococcus epidermidis, none of which you want to get up close and personal with.
Partnership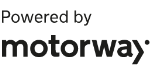 Need to sell your car?
Find your best offer from over 5,000+ dealers. It's that easy.
And if that sounds rather academic or you're wondering where these bugs come from, a 2009 study from the London School of Hygiene and Tropical Medicine found that just 32 per cent of men and 64 per cent of women used soap when washing their hands after visiting service-station toilets. Let's just hope that one of the few good things to come out of Covid is that those numbers have improved.
The biology of bugs
The good news about bacteria and viruses is that many are fairly easy to kill if they're on a surface, rather than being airborne, or inside someone's body. Thorough washing with common or garden soap is enough to kill coronavirus, for example, because one end of a soap molecule is repelled by water, while the other end is attracted to fats, so it is both pushed and pulled through the lipid fat membrane that surrounds a coronavirus cell, destroying it.
How to clean your car
The first thing you'll want to do is get rid of loose dirt. Dust the dashboard and all other hard areas around the cabin, pull out the floor mats and shake them off, then give them, the carpets and seats a good vacuum. 
Test any new product in an inconspicuous area; the last thing you want is to find that the product you're using is stronger than you thought, or it wasn't suitable for the surface on which you're using it. Trim damage can be expensive and difficult to put right.
Assessments of dedicated cleaners for upholstery, glass, dashboard trim, leather and other parts of the car can be found in our weekly product tests, and while the Auto Express labs don't extend to microscopic analyses of different cleaning products to ensure they're as effective at killing nasties as they claim they are, it's reasonably safe to assume that if you use a cleaning product as per its instructions, and are thorough in your approach to cleaning, you're maximising your chances of being in a germ-free car.
Don't forget your car's cabin filtration and ventilation system, either: replacing the cabin air/pollen filter is a good idea, while a can of aerosol sanitiser can't hurt, either. 
The nasties that can lurk in your car
While coronavirus understandably steals the limelight these days, a number of bacteria are common guests in our cars. 
Staphylococcus epidermidis
Found on the skin and in nasal cavities, this nasty can be harmful to those with compromised immune systems.
Prevotella
A bacteria that typically lives in the mouth and gut, prevotella can be the cause of a number of lung conditions .
Burkholderia
Found in soil and water, Burkholderia can cause pneumonia for those with pre-existing health conditions such as cystic fibrosis.
Staphylococcus aureus
Commonly found in the upper respiratory tract and on skin, staphylococcus aureus can lead to sinusitis and skin infections.