Ferrari electric cars to be 40% of brand sales by 2030
Mix of propulsion technologies will see Ferrari offer battery electric, hybrid and e-fuel combustion cars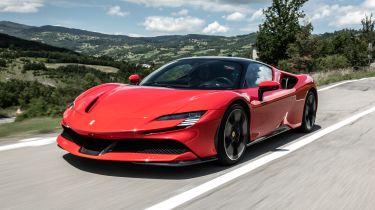 Almost half of all Ferraris sold will be purely electric by the end of the decade - and four in five will be electrified in some way, the company has announced.
Speaking at the Italian brand's Capital Markets Day, Ferrari's CEO Benedetto Vigna said that while the firm remains committed to combustion engines - including the use of synthetic fuels to help achieve carbon neutrality - it expects to build significantly on the arrival of its first pure-electric model, due in 2025.
"I believe combustion engines still have a lot to give," Vigna said, "and we will develop solutions that will contribute meaningfully to decreased CO2 emissions. Innovation is in our blood, so the challenge to build Ferraris for a low-emissions future is one we are embracing with huge enthusiasm."
Vigna said that Ferrari expects around five per cent of its sales to be EV by 2026, presumably after the first year of sales of the EV. But looking further into the future, he said, "By 2030 we are then targeting 20 per cent of our offering to be ICE, 40 per cent hybrid and 40 per cent full electric." He also said that Ferrari plans 15 new-model launches between 2023 and 2026. 
Ernesto Lasalandra, Ferrari's chief R&D officer, said the firm's mix of engines - V6, V8 and V12 - will be expanded in the coming years. "The powertrain offering will become wider in the future," he said, "including electric, hydrogen and alternative technologies." He confirmed that some elements from Ferrari's F1 project - including magnets - will be adapted and transferred to the firm's electric powertrains.
Ferrari plans to "design, craft and assemble" its own electric motors and assemble battery modules in a new facility at Maranello - following the firm's in-house approach to its combustion engines. It will not create cells, however; Lasalandra described them as a "commodity" but he said his engineers will focus on how they are assembled and integrated into the vehicles. This policy, he argues, will allow Ferrari the flexibility to constantly source cutting-edge battery chemistries.
The company is targeting a 10 per cent increase in power density from its electric motors every two years. Lasalandra confirmed his team is also working on a "sound signature" for EVs, as with combustion engines. "They will have different signatures but they will both stir up feelings and emotions," he said. 
Lasalandra revealed that Ferrari is working on Active Suspension Technology to lower the car's centre of gravity in corners, improving speed and performance. The company has not explicitly announced when the system will be introduced, but the accompanying newsletter hinted strongly that it will feature on the Purosangue. Active Suspension tech could be a way of giving the forthcoming SUV - which will be revealed in full in September - body control more in tune with Ferrari's sports-car values.
The first Ferrari electric car
Ferrari will launch its first all-electric car in 2025. The news was first confirmed by the brand's Chairman and Chief Executive Officer, John Elkann, in a spring 2021 call to shareholders. 
Partnership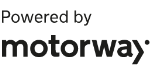 Need to sell your car?
Find your best offer from over 5,000+ dealers. It's that easy.
Speaking at Ferrari's 2021 Annual General Meeting, Elkann said: "We are continuing to execute our electrification strategy in a highly disciplined way. And our interpretation and application of these technologies both in motor sport and in road cars is a huge opportunity to bring the uniqueness and passion of Ferrari to new generations.
"We are also very excited about our first all-electric Ferrari that we plan to unveil in 2025 and you can be sure this will be everything you dream the engineers and designers at Maranello can imagine for such a landmark in our history."
Should Ferrari build an electric car? Does it have any choice? Join the debate in the comments...