Ford Mondeo 2014 video review
It's been a long time coming - has the new Ford Mondeo been worth the wait?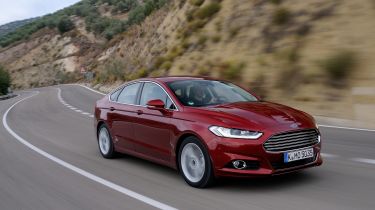 It's difficult to think of any mainstream car in 2014 that's got a bigger fight on its hands than the new Ford Mondeo. We first saw it almost three years ago at the Detroit Motor Show, where it was unveiled as the new US market's Ford Fusion. 
Now, it seriously has its work cut out squaring up against German rivals from Audi, BMW and VW, as well as the latest models from the trendy SUV/crossover segment. 
The Mondeo has been on sale in the US badged as the Fusion for almost three years, but Ford has made sure the Mondeo is bang up to date with all the latest tech and safety features. 
There's a wide range of engines on offer with more becoming available in 2015, but the all-important question is this: is the Ford Mondeo still the best handling car in the class? 
Watch the video to find out...