Hyundai and Kia plan eco-explosion with major hybrid tech roll out
Hyundai's Ioniq is just the start with 26 Hyundai, Kia and Genesis hybrids planned by 2020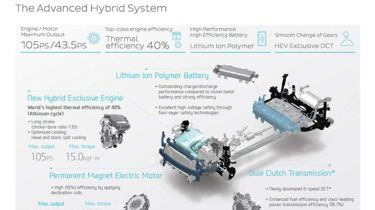 Hyundai's new Ioniq eco car will spark an explosion in environmentally friendly models from the Korean brand and its stablemate Kia.
The Ioniq will be publicly unveiled at the Geneva Motor Show next month, but has already been shown to Auto Express in South Korea.
And Ki-Sang Lee, Hyundai's senior vice president, head of eco-friendly tech centre, promised it was just the start for the ambitious brands.
Lee explained: "We are planning 26 eco-friendly vehicles that will be launched to the market before 2020 across Hyundai and Kia. We hope we will be the second vehicle manufacturer in the world in terms of eco-friendly vehicles on the market."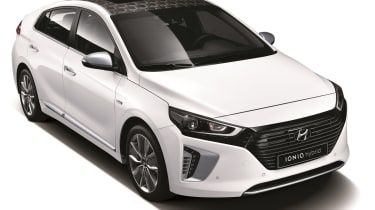 Because of the relatively straightforward nature of Hyundai's new hybrid system, which features in the Ioniq, it has the potential to be used right across the company's range.
It features one electric motor - as opposed to the two used by main rival the Toyota Prius - a new 1.6-litre petrol engine and a dual clutch transmission.
And Woong-Chul Yang, vice chairman, Namyang Research and Development Centre, said this had benefits for the brands.
"Our system is a simpler system and could be absorbed in smaller cars more easily than other systems," he explained.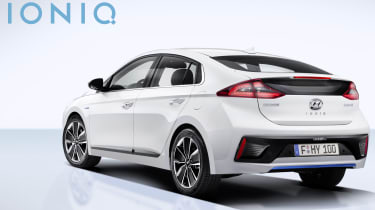 "We are expanding right now. D-segment (family cars) we have done plug-in hybrid with the Sonata. Ioniq is kind of C-segment (compact family). E-segment (executive) we  have covered with Grandeur. If it is needed it is not difficult to do down to B-segment (superminis). And there is some movement on SUVs; like a Tucson. It can be easily expanded. And we are also planning on RWD [for Genesis] too."
Plus there could be more in the pipeline, with Hyundai admitting it is looking at a 'mild hybrid' system which pairs a 48-volt lithium-ion battery with an engine to deliver much of the benefits of a plug-in hybrid at a fraction of the cost. "Yes, we are working on that already," said Yang. "We call it micro hybrid."
Now check out our top 10 low emissions cars on sale...