Jaguar XFR-S video
Jaguar's promotional film for its new XFR-S sees the super-saloon sliding around a twisty Alpine road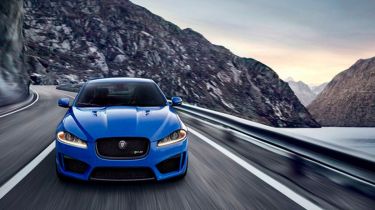 Jaguar revealed its new flagship performance saloon, the XFR-S, at the LA Motor Show last week.
Powered by a 542bhp, 5.0-litre V8, the XFR-S builds on the already potent XFR and covers 0-62mph in just 4.6 seconds. Top speed has also been increased to 186mph.
To celebrate the launch of the brutish new car, Jaguar has released this short film, showing the supercharged XFR-S pounding up a twisty Alpine road.
Prices will start at £79,995 when the car goes on sale next year, and buyers get a choice of five exterior colours. The aggressive boot spoiler comes as a no-cost option to distinguish the R-S from the standard XFR.
So turn up your speakers before you press play, then sit back and savour the sound of the new Jaguar XFR-S.