Ultimate Jaguar XJ road test: XJ6, XJ12, XJ40 and XJR 575 driven
We take a drive through the Jaguar XJ's history, sampling Sir William Lyons' XJ6 and the Queen Mother's XJ12 S1 amongst others
The Jaguar XJ exsisted before models like the XE, XF and all-electric I-Pace.Jaguar was seen as a conservative car maker; its models were often spoken of in the same breath as gentlemen's clubs and boardrooms. That's far less true today, and the current line-up is characterised by crisp, modern cars instead of walnut and the whiff of pipe smoke.
But Jaguar clearly still believes in tradition where big birthdays are concerned, because to celebrate 50 years of the XJ, it has assembled five generations from the last half century, from the original Series 1 right through to the latest XJR. We can't wait to meet the family.
XJ6 Series 1 4.2-litre 1968: Sir William Lyons' car
We begin with the Series 1 XJ belonging to none other than the late Jaguar founder Sir William Lyons, savouring the smell of wood, leather and period adhesives as we climb aboard. The seating position is high and upright, but it's comfortable and the view out is great. 
After initially grasping the Bakelite steering wheel, we loosen our grip a bit when we realise just how thin the rim is. But the steering itself is almost unnervingly light; you feel as if you're feeding the S1 XJ through corners rather than driving it. The hydraulic set-up faithfully communicates every inch of road back to the driver, though, and we soon learn to trust its accuracy.
The three-speed Borg Warner auto box is very much of its time, defaulting to top gear easily and proving reluctant to kick down. But the six-cylinder engine's preference is to sit at low revs and make the most of its linear power delivery, and there's enough grunt to keep up with modern traffic.
The brakes also pass muster. The servo assistance is light by modern standards so they need more notice than a modern set-up, but with discs all round (in-board at the rear) they're more than adept at pulling the XJ up.
Ride is where the Series 1 triumphs. It has a suppleness to it that's been absent from cars for some time. Corners and undulations in the road provoke more roll and pitch than modern tastes would deem acceptable, but this XJ retains a sense of composure. It's astonishingly relaxing.
XJ12 S1 Vanden Plas 1973: Queen Mother's car
As well as offering six-cylinder engines, from 1972 the Series 1 XJ could be configured as a V12; it was the world's only V12 saloon at the time. This Series 1 was owned by the Queen Mother, and its 5.3-litre engine is carbureted rather than fuel injected, so it's not as quick as its capacity or cylinder count suggests. It's more than capable of galloping off when pressed, though. 
• Royal cars: Monaco prince opens the doors to his collection
And while the V12's extra weight means the ride isn't quite as supple as the XJ6's, Her Majesty would have suffered no real hardship. Vanden Plas trim brings plusher leather and lambswool mats, plus although the car's owner was known to drive it regularly, this is the first long-wheelbase XJ, so rear legroom – something of an XJ bugbear – is generous.
Partnership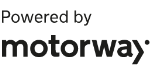 Need to sell your car?
Find your best offer from over 5,000+ dealers. It's that easy.
It's the heritage that really makes this example, though. Two rubber grommets on the bonnet mark where the Queen Mother's horse mascot used to rest, and the car was specially finished in Royal Claret paint with gold pinstripes down its sides. Sitting where the Queen Mother sat and learning she asked for the car to be returned to Jaguar on her death add further to the sense of occasion. 
XJ12 Series 2 Coupé 1978: characterful two-tone two-door
We're into the pillarless XJC coupé next, and it's a revelation. The vinyl roof was fitted to prevent the paint cracking body flex caused by the lack of central pillars. While modern paints resist this, and many XJC owners remove the vinyl, the two-tone finish it provides gives the XJC much of its character. Inside, blue velour seats add further period-correct luxury, and a rocker switch for the two 10-gallon fuel tanks reminds you this car was designed to cover great distances.
The XJC was also designed to be fast. Unlike the Queen Mother's car, its 5.3-litre V12 is fuel injected, so it's buttery smooth and pulls eagerly. Kicking down the three-speed auto into second brings a complex engine note reminiscent of a cathedral organ striking a deep chord and an unending wave of acceleration. This was a 140mph car 40 years ago, and it still feels quick today.
The ride, again, is a triumph. It has that characteristic XJ floatiness, pitching and yawing as it glides over bumps, but when flying on country roads at roughly the national speed limit, the XJ12C's suspension seems to tighten up, giving the car a confidence-inspiring flatness without ever becoming uncomfortable. This is a perfectly configured grand tourer.  
XJ40 XJ6 Sovereign 1994: last of the traditional big cats
Next up is the Mk4 XJ, or XJ40. Its rectangular lights didn't last long in Jag's design philosophy, but elsewhere this model can call itself a true XJ. The 4.0-litre straight-six has a similar character to the Series 1's engine, for example. It's not hugely quick, but it provides consistent acceleration at almost any speed.
The XJ40 also keeps much of the Series 1's pliant ride, although it's more composed when cornering. And while the steering is heavier than in earlier cars, there's plenty of feedback through the thicker wheel rim. If there's one area where the XJ40 falls down, it's packaging. Having grown up with XJ40s, we know rear legroom is tight, but the cockpit is also surprisingly cramped. Even with the driver's seat fully back, our six-foot-two-inch frame struggles for space; legs bent sharply, knees in constant contact with the bottom of the steering wheel.
XJR 575 2018: luxury car enters modern age
The current XJ's styling marks a real departure from the bloodline, and it's a similar story inside: instead of wood, Bakelite and a traditional gearlever, we're greeted by digital screens, piano-black trim and a rotary gear selector. 
And as this is the hot XJR 575 model packing a 567bhp 5.0-litre supercharged V8, performance is far from gentlemanly; it's downright ferocious. As soon as we've given the 575 full throttle, the supercharger whines like a mechanical mosquito, then we're reining it in so as not to break the law.
• Jaguar E-Type: history of an icon
The brakes are also fierce, requiring careful modulation, the ride is anything but floaty and supple, and the eight-speed ZF auto box changes ratios like a switch being flicked. The steering is far more positive than in any of the other cars here, but electronic assistance means it's relatively lacking in feel. So far, so un-XJ.
Then we take the gearbox out of sports mode and the drivetrain out of Dynamic, and everything calms down. The ride softens, the accelerator and gearbox become less sensitive, the exhaust quietens down and the steering relaxes. The 575 is transformed, asserting its true XJ character. 
So where does Jaguar go from here? After all, as convincing as the XJR 575 is, the current XJ is approaching its 10th birthday. The I-Pace SUV might give us a clue: its 'skateboard' architecture could have a big saloon body grafted onto it, and an electric drivetrain offers comparable consistency of acceleration to the six and 12-cylinder engines we've sampled today, coupled with the power of the V8 XJR. 
Whatever powers the next XJ, our experience has shown its character has remained consistent throughout the years. So in order to see the XJ's future, Jaguar needs only to examine its past.
Have you ever owned a Jaguar XJ? Tell us about its best bits in the comments below...