End of the line for the Jaguar XK
Jaguar's flagship XK sports car will cease production this summer to make way for a wave of new Jaguar models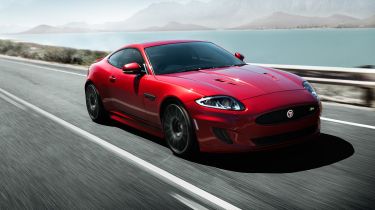 After eight years on sale and 54,000 cars sold, the Jaguar XK is no more. Production of the Coupe and convertible will cease this summer, Jaguar has confirmed. Jaguar is calling the decision part of a "wider strategic vision and product planning cycle," but in reality sales in the luxury GT segment have shrunk dramatically in recent years, to the point where the XK now only accounts for 4,000 sales a year worldwide.
• Jaguar announces Beckham partnership
With the F-Type Roadster and Coupe now in showrooms, Jaguar feels confident that customers after a luxury sports car are catered for. It also needs extra capacity in its factories to prepare for a wave of new models based on the new iQ[Al] aluminium platform. The XE will be the first – the first Jaguar to be built at JLR's Solihull plant in a brand-new facility - and will go on sale in early 2015. A production version of the C-X17 SUV concept is likely to follow, possibly in 2016, with replacements for the XF and XJ after that. A replacement for the XK isn't out of the question, but a low priority right now. According to a Jaguar insider a flagship 2+2 sports car is still desirable but not before the foundations are right with a range of strong-selling core models.