Jeep leasing deals 2020
Jeep's best leasing deals available now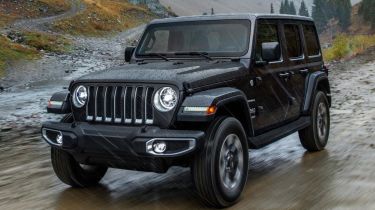 When you hear the name Jeep, you don't automatically think, 'cheap lease deals'. Most people will think of the iconic Willys Jeep, in a miltarly hue. However, as the marque is still trying to get a strong foothold in the UK, there are some decent lease deals to be had.
While the month payments may seem a little steep, the initial deposit isn't, making it more affordable to just walking into a dealer and signing for the keys of your new car. So read on below for the best Jeep lease deals available at the moment.
Jeep leasing deals 2020
Jeep Renegade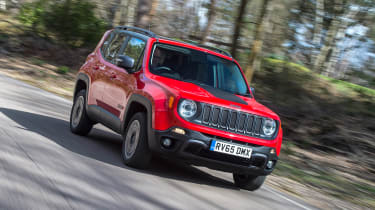 The Jeep Renegade is a quirky alternative to the mainstream compact crossovers from the likes of VW. Due to the brands rich heritage with off-roading, it has made sure that the smallest car in its range is incredibly capable on the slippy stuff. However, this has resulted in a crossover with is decidedly average on an actual road. So if you are after a more capable crossover, the Renegade could well be for you.
Model: Jeep Renegade Longitude 1.4 MultiAir II 140hp
Monthly payments: £189
Initial rental: £1,134
No. of payments: 47
Annual mileage: 8,000 miles
Excess mileage: N/A
Jeep Cherokee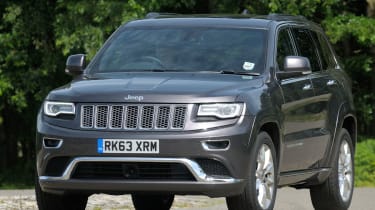 The rebirth of the Cherokee marked the first crossover from the brand that made reasonable sense to UK buyers. While it is still a little way behind the class leaders in handling and noise levels, the Cherokee is still a decent option. The £375 a month lease may seem like a lot, especially when you compare it to rivals from the likes of Mercedes, but, the initial rental is considerably lower, too.
Model: Jeep Cherokee Longitude+ 2.2 MultiJet II 200 hp Automatic 4x4 (ACTIVE DRIVE I)
Monthly payments: £375
Initial rental: £3,375
No. of payments: 47
Annual mileage: 8,000 miles
Excess mileage: N/A
Jeep Grand Cherokee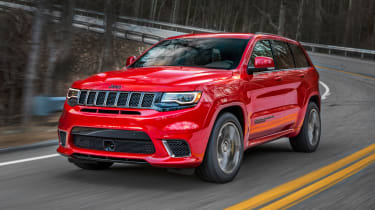 The Jeep Grand Cherokee is Jeeps answer to the VW Touareg, and the company did a good job of catching up to the German along with the rest of its rivals. Buyers will get a comfortable and well equipped 4x4 which offers strong off-road performance as well. Don't let the high monthly payments put you off, as like all the cars on this page the initial rental is nice and low.
Model: Grand Cherokee Trailhawk 3.0 MultiJet II 250 hp Automatic 4x4
Monthly payments: £450
Initial rental: £2,700
No. of payments: 35
Annual mileage: 8,000 miles
Excess mileage: N/A
Manufacturer leasing deals
Have you ever leased a car? Let us know what you think of leasing deals in the comments section below...
Read more of our best car recommendations...