Self-driving Kia on the way
Kia rolls out new semi-autonomous driving tech for new Sportage, Optima and Sorento, and self-driving Kia will arrive by 2030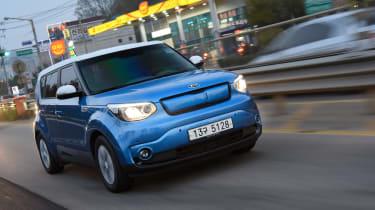 Kia will introduce a raft of autonomous driving technology by 2020, and plans to offer a car that can drive completely by itself within the next 15 years.
Auto Express had a ride in a partially autonomous Soul, and experienced the type of tech the new Sportage, Optima and Sorento will have before the decade is out. It's an adaptation of existing tech but combined together to make driving in town and motorway a less hands-on task.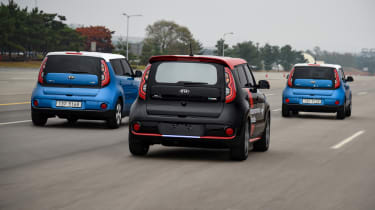 The car featured Kia's Advanced Driver Assistance System, which incorporates Highway Driving Assist (HDA), Traffic Jam Assist and smart parking. HDA combines a lane-guidance system with cruise control, so the car can stay in lane, maintain a safe distance and overtake on motorways.
Tae-Won Lim, Vice President of the Central Advanced Research and Engineering Institute of the Hyundai Group commented that "Fully-automonous vehicles are still some way off, and a great deal of research and rigorous product testing will need to be carried out to make the 'self-driving' car a reality".
But Kia is looking even longer-term, with the official target of 2030 for the introduction of its own fully-autonomous vehicles. For this, Kia's R&D team is focusing resources in three areas: vehicle-to-vehicle, vehicle-to-infrastructure and vehicle-to-everything communication.
The key is the car being able to communicate directly with its surroundings before it encounters them, predicting rather than reacting to situations as they arise. But, with 15 years to wait, we won't have any working examples for some time.
Now read our guide to self-driving cars.