"Years down the line, Kia's warranty is still hugely appealing"
As we celebrate the best used buys in our annual Used Car Awards, Graham Hope's been chatting with Kia about its industry-leading warranty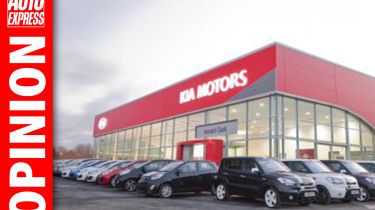 Everyone loves a used car bargain, and this week we honour the models we think make the best second-hand choices of all. Our Used Car Awards showcase some great buys from only £3,000.
One brand that has fared pretty well is Kia. And a big part of that is down to its warranty. Buy approved used and you get seven years and 100,000 miles of cover. Buy elsewhere and you'll get what's left of the car's original seven-year warranty. Pretty impressive, eh?
It's clear it's helped underpin the brand's rise to prominence in recent years, a fact acknowledged by Kia Europe COO Michael Cole when I met him this week. Cole was MD of Kia UK when the cover was introduced in 2010 and admits the impact was significant, maintaining the momentum built up by Kia with its success in the 2009 scrappage scheme.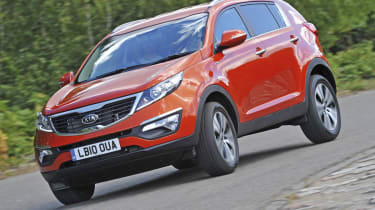 He told me: "The warranty became something we were synonymous with. It wasn't a tactical programme or an incentive. It was our way of saying we were confident about the product."
Of course, while it wasn't intended as an incentive, it certainly became one. Continued Cole: "Yes, it made people think about Kia who hadn't thought about Kia before. It helped us close some deals."
• Used car buying: the ultimate guide
Six years down the line, it's clearly still hugely appealing to many drivers. So why don't more brands offer the same? He suggested: "Unless you have the same confidence in the reliability of your products as we have, you may be reluctant to go to seven years." Possibly. But I think they're missing a trick.
Yes, I know there are quibbles about what Kia's warranty does and doesn't cover. But with no one else offering the same headline seven years, those buyers who covet peace of mind – and good cars, new or used – will continue to be drawn to a brand that has reaped the rewards for being so bold. 
How important is a warranty to you when buying a car? Let us know in the comments below...