How to replace the crank shaft sensor
Td4 diesel performance problems may be down to a faulty engine sensor. Dave Barker explains how to diagnose and replace it
This is a tale of two Freelanders. The problem with Freelander A, a 2013 manual model, was identified through the failure of Freelander B. The owner of Freelander A was complaining of a 'sort of misfire' at around 1500rpm, usually when accelerating off from standstill and when changing up between first and second gear.
Occasionally, this hesitance (misfire or a judder) occurred when driving steadily at around 1500rpm. A diagnostic test failed to show any faults. Sensor plugs, turbo pipes, EGR vacuum pipes, etc, were checked but no problems were found. The owner decided to carry on running the Freelander to see if the problem worsened, or cleared, as sometimes happens with intermittent faults. Freelander B, an earlier manual model, was towed into the workshop after stopping and refusing to restart.
The next day it did start, and the diagnostic test showed a Crankshaft Position Sensor (CPS) fault, then confirmed the CPS itself had failed. The owner said he'd had a problem with the car for some time. It had developed a misfire or loss of power when changing up between first and second gear at around 1500rpm – similar to Freelander A's problem. 
After fitting a new CPS to Freelander B, it started and ran with no problems and, when reconnected to the diagnostic equipment, showed no faults. Although the problems of the two cars weren't identical (Freelander A had not yet stopped and failed to restart) the owner of Freelander A decided to try fitting a new Crankshaft Position Sensor to see if it cured his problems.
Changing the CPS is simple, and the cost of the sensor is not expensive even when fitting a genuine Land Rover part, especially when compared with the inconvenience and aggravation of having your vehicle break down miles from home, even if you've got breakdown recovery. So far, Freelander A with its new CPS is running without problems and has not had that misfire again. The owner even says it seems smoother when accelerating and changing up gear. Here's how the new sensor was fitted.
Time: 30 minsCost: from £15.20
Tools
8mm socket, ratchet and extension bar, small block of wood
Contact
The work was carried out by Maddison 4x4, Water House Farm, Station Road, Topcliffe near Thirsk, YO7 3SG. Tel: 01845 587407. www.maddison4x4.com
Parts and prices
13MY Freelander Crank Position Sensor (CPS) is part number LR056028 and costs around £55 to £73.50 depending on supplier for a genuine Land Rover part, or as low as £15.20 for a non-genuine part. Always double check you have the correct part for your vehicle.
Knowing the vehicle's VIN number is important when ordering parts. There are several CPS versions available for the Freelander 2, and they all look similar. Quite often, it can be something as simple as a different pin in the multi-plug that is the only noticeable difference between parts. WW.BRITPART.COM
Health and safety
• Wear barrier cream or gloves to protect skin from oils. • Allow the engine to fully cool before working on it. • Wear eye protection if cleaning parts with a brush and degreaser. • Avoid parts falling into the engine (refit the filler cap as suggested). • Carry out such operations in a well ventilated garage or workshop.
Partnership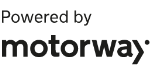 Need to sell your car?
Find your best offer from over 5,000+ dealers. It's that easy.
Click on the gallery below for our handy step-by-step guide…