Range Rover classic (1970 - 1996) buying guide
What to look for and what to expect when shopping for you classic Range Rover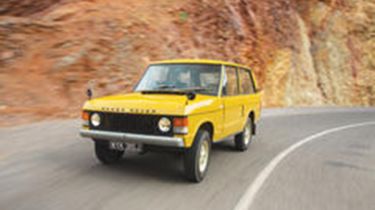 The choices
When it comes to the Range Rover Classic there is plenty of choice from the highly-prized early two-door coil-sprung models to the well-appointed and electronic fuel-injected air suspension variants. Early vehicles had the 3.5-litre Rover V8 carburettor engine which was superseded in 1984 by electronic fuel injection and later enlarged to 3.9 and 4.2-litres in the LSE long wheelbase model. Three diesel engines were fitted: the Italian 2.4-litre VM unit with its unusual individual cylinder head design, and the more practical and dependable 200Tdi and 300Tdi Land Rover units, though all diesels give good, if relatively slow, service.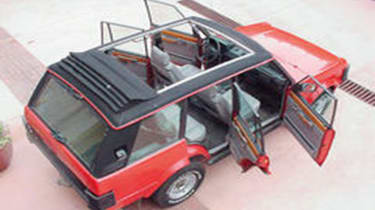 What to check
Interior trim is important, so check for damage, including the headlining, which tends to sag. Check the chassis for rust, but the main rust issue is in the body structure: A-posts, B-posts and the door shuts, rear tailgate, rear load floor, sills, inner wings and underbody. Be wary of LPG conversions, unless certified and serviced.
V8 engines like oil changes, so look for a good service record and a quiet top end soon after start-up. A noisy top end may need a new camshaft and valve gear. Later models received more electrical gadgets which all need to be tested before buying. Noise from below needs new bushes and joints to cure, but check for transmission wear/noises, too.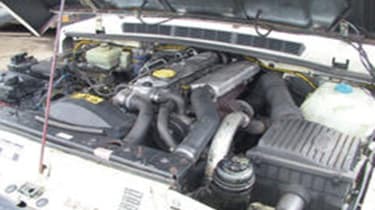 Reasons to buy
These early first-generation Range Rovers are now all recognised classics so, although many examples are still needing work, there is good reason to invest time and money in them. They are still a very practical family car and, as ever, a totally capable off-roader.
Problems
V8 engines are thirsty, and diesels feel a tad slow in the Range Rover, though 300Tdi is the best option. Body rot can be expensive to repair, and bodged air suspension systems likewise. Non-standard engine conversions now detract seriously from the price because they reduce the classic status of the vehicle.
Specifications
1971-1983: 3.5-litre V8, 125 bhp, 185 lb-ft torque. 1986-on 3.5 EFi: 165 bhp, 206 lb-ft. 1989-1996: 3.9 EFi V8, 185 bhp, 235 lb-ft or 4.2, 200 bhp. 1986-1992: 2.4 VM turbo diesel, 112 bhp, 183 lb-ft, later 119 bhp 2.5 Tdi.
Price guide
Project: £1800 – £3100 Average: £3100 – £5200 Good: £5200 – £7500 Excellent: £7500 – £100,000+