Range Rover 4.4 TD V8 Vogue, 64.6% - Large SUV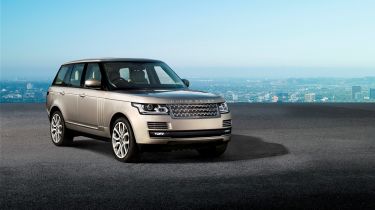 Luxury cars tend to plummet in value, with many soon worth a fraction of their huge purchase prices due to high running costs. But the latest Range Rover is so desirable, its residuals are on a par with the brand's big-selling, smaller Evoque.
The entry-level Vogue version of the big luxury SUV holds on to its value best. This features a potent SDV8 diesel and an eight-speed box, and mixes pulling power to match the supercharged petrol V8 with 32.5mpg economy – only 5mpg less than in the smaller V6 diesel.
For your money, you get one of the best interiors in the business, as the Range Rover rivals limousines for comfort. All cars are equipped with plush leather trim, four heated seats and three-zone climate control. There's a decent amount of space wherever you're sitting, while the vast boot is accessed via a powered tailgate.
Standard air-suspension means occupants are isolated from every bump in the road, while the advanced Terrain Response system can tailor the set-up to suit your needs. Select road mode, and the big 4x4 handles as well as any luxury limo. But switch the suspension to suit mud, sand or rocks, and the Range Rover can venture where most other SUVs would fear to tread.
Value after three years: £48,513
Price now: £78,120