Range Rover D350 HSE: long-term test review
Final report: heritage models demonstrate the strength of our luxury 4x4's bloodline
Find your Land Rover Range Rover
Offers from our trusted partners on this car and its predecessors...
Or are you looking to sell your car?
Advertisement
Verdict
Eight months and thousands of miles later, I'm still hugely impressed by the quality, comfort, usable technology and even the efficiency of the latest Range Rover. A few issues have taken a slight shine off the experience, but it remains one of the world's greatest luxury cars and 4x4s in equal measure.
Mileage: 18,861
Economy: 38.2mpg
Few brands have the lineage of Range Rover. Its cars have been reinvented over the years – and an all-electric version is arriving next year – but the link to the very first model is still clear.
To prove the point, I took our long-termer to Jaguar Land Rover Classics, a treasure trove of legendary icons from both of Britain's most famous brands. As well as restoring, servicing and selling historic models, the site on the outskirts of the UK's own motor city – Coventry – is home to some of Jaguar Land Rover's own fleet of its most celebrated models.
Unsurprisingly, there's an original Range Rover in the collection, which you can see in the pictures, a second-generation P38, my personal favourite, the L322, and the last-off-the-line previous-generation L405. We also spied the original prototype Range Rover, which wore Velar badging to put rivals off the scent. That name came in handy more recently as Range Rover expanded its, er, range.
With our car sadly departing the Auto Express fleet soon, I'm thinking of buying one of the last L322 models, so I took the opportunity to take one for a spin. It wasn't just any old Range Rover, though, because it used to be part of the royal household.
The relationship to today's far more advanced car is clear, not only in the shape, but also in the driving position and some of the switchgear. The focus back then – as it is now – was on a blend of go-anywhere ability and luxury motoring, with the ride of the L322 still feeling supple, but body roll much more than pronounced than on the latest cars.
Then there's the driving position. As with the current model, it's best described as regal; there really is nothing like the view from the driving seat of a Range Rover. The L322's chunky switchgear feels fantastic in today's age of over-reliance on screens, but the current Range Rover does a great job of blending the tech with some proper knobs and switches.
In fact, the usability of the big screen that dominates our car's dash is first rate – very sensible and easy to use with little distraction. And taking a leaf out of the L322's book, the climate controls and heated/cooled seats are all controlled by beautifully designed circular knobs that are simple to use without looking.
Our car really has been used to the full by the whole Fowler family – hence the hefty mileage covered in just over eight months. It's a regular on the motorways between London and Liverpool, where I've even averaged well over 40mpg, while recently it took four of the Fowler Five on holiday to Cumbria and the Lake District, with luggage and Sky the Goldendoodle in the boot – it really is travelling in first class.
Partnership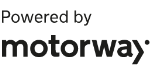 Need to sell your car?
Find your best offer from over 5,000+ dealers. It's that easy.
It also felt really at home on the farm where we stayed, with the local Friesian cows admiring my car's black and white paintwork, if not the leather upholstery! When the cows or sheep were too comfortable on the track, a quick swivel of the off-road controller selected a suitable setting that enabled me to raise the suspension, adjust the drive mode and carefully take to the grass.
Possibly my favourite feature on the whole car, though, is the four-wheel steering, which gives the Range Rover a tighter turning circle than my daughter's MINI – handy on my packed driveway at home, making the car feel wieldier than something of that size has a right to.
One unwanted legacy that has been passed down through the Range Rover generations is a notoriety for poor reliability – the reputation just won't go away and is something that I discussed with JLR boss Adrian Mardell recently.
I'm told that warranty claims on this new model have reduced by 25 per cent when compared with the previous generation, and Mardell told me further improving reliability is one of his top jobs.
However, that hasn't stopped my car having a few faults. An auxiliary feed belt and tensioner needed to be replaced, the indicators stopped scrolling and, now the mornings are a bit chilly, the side mirror heating doesn't seem to work.
To be fair, Land Rover assistance was brilliant in reacting quickly with no inconvenience to me. But, still...
So would I recommend a Range Rover? Absolutely. It is, without doubt, one of the best cars in the world – even with the caveat that you might have one or two niggles with it. That's not putting me off, though – I'm heading straight to the classifieds, if not to Jaguar Land Rover Classics, to find the right Range Rover for me.
Range Rover D350 HSE: third report
Did we make the right choice picking a diesel SUV over the PHEV?
Mileage: 16,078
Economy: 36.2mpg
Of all the questions I'm asked by potential Range Rover owners, the most frequent of all is which powertrain I'd recommend – petrol, diesel or plug-in hybrid?
With the long-anticipated fully electric Range Rover not due until 2025, the plug-in hybrid is as electrified as you can go for now – but I call it a second-generation PHEV (plug-in hybrid electric vehicle) because it has a bigger battery than earlier models, to enable it to go further on electricity alone.
There are two flavours of PHEV Range Rover, with different power outputs for the 3.0-litre straight-six petrol engine. They both use the same 141bhp electric motor, with power coming from a 38.2kWh battery. For context, that's a bigger battery than in the all-electric MINI!
I decided not to take the PHEV route, sticking to good old diesel – although the engine tech in my D350 model is anything but old fashioned. My car is so efficient, I'm currently averaging 36.2mpg, which is 0.5mpg better than the official figure – when does that ever happen? On longer motorway runs, I've even seen a 43mpg average.
One person who did decide to take the PHEV option is Auto Express reader Paul Soave who lives just outside Perth in Scotland. "There are so many things that are excellent and surprising about this model, I cannot list them all," says Paul. "But, in essence, the running costs are amazing for the size and weight of this beautiful machine. 
"The EV-only mode gives me up to 60 miles after a full evening charge, which has resulted in me virtually free of using fuel pumps when I'm home. On the flip side, when we use the Hybrid mode travelling up to Loch Ness, I achieve around 40mpg – and only then do I need to use fuel. So essentially the running costs are excellent!"
How has Paul fared with other aspects of Range Rover ownership and – how shall we say – reliability reputation? "I took a massive leap of faith, moving from a brand that I have been with for over 30 years, but I simply liked everything about this car," Paul told me. "Friends were ribbing me about the quality and tech issues, and that it would be in the dealership more than on the road – plus other comments which I cannot repeat! I'm happy to report that they're wrong at every level. 
"You will know how quiet this car is and it makes driving sublime. As far as quality of build and the new technology are concerned, it is simply one of the best out there."
A glowing report from Paul, then. And by and large, I have to agree. Every time I step up into the Range Rover I feel very lucky – it really is a lovely machine to travel in: comfortable, quiet and with the best view out of any car at any price.
But I have had a few issues. I've already reported on the faulty auxiliary feed belt and tensioner that had to be replaced under warranty. And I'm afraid gremlins struck a second time, too. Another home visit from Land Rover Customer Service was required, this time because one of the front scrolling indicators refused to scroll. 
I should have rolled out the red carpet because I had a visit from Richard, Land Rover's Technician of the Year, who lived up to his billing by being super-efficient and super-nice, too. He even had a private plate on his van to highlight his top billing. 
As well as fixing the indicator with a tweak of the car's software, he took care of a recall that affected the rear lights – apparently the wiring routing needed to be tweaked – and Richard also told me that there was another recall, but one which might require a dealer visit. A big software update is needed, which will solve a problem with over-the-air software updates. Rather ironic, perhaps.
Once again, other than the slight annoyance, I suffered no inconvenience. But it does nothing to silence the many doubters who call out Land Rover's reputation for poor reliability. But would these issues stop me from recommending the Range Rover? No. As I always tell people interested in buying one, they're the most sensational things and one of the best cars in the world. But they might go wrong. 
At least I know – from my own experience with this model – that they're pretty painless to put right if they do.
Range Rover D350 HSE: second report
Our 2022 Luxury Car of the Year continues to impress, despite one blip
Mileage: 12,996
Economy: 35.8mpg
It's amazing what numbers stick in your head. For me, 10.95 metres is something I recite probably a little too often, and always with a smug smile on my face.
The reason? A five-metre-long SUV should not be able to turn around in just 10.95 metres, but that's just what my Range Rover does. For context, my daughter's MINI turns around in about the same space – and her car is over a metre shorter.
The secret is the Range Rover's rear-wheel steering; the rear wheels turn in the opposite direction to the fronts at low speeds to achieve that astonishing turning circle, then they move in the same direction as the fronts at higher speeds to aid stability when cornering. It's not that I throw my SUV around like a sports car, but it does feel considerably more wieldy than previous generations of Range Rover.
And yes, I have found myself in situations where I've been waiting for other drivers to go backwards and forwards in their car when manoeuvring, while Mr Smug over here gets around in one go. Brilliant.
It's one of the many unexpected things that have impressed me about Range Rover ownership so far – and they come from Land Rover knowing who buys these cars and what might stop them buying a new one.
So, for owners who've been frustrated by the constant twirling of the steering wheel in tight spaces, four-wheel steering fixes that.
And for owners frustrated by how often they have to fill up, that's been fixed, too. In a world when range is a hot topic among car buyers – especially those looking at EVs – my 3.0-litre diesel D350 model will cover a genuine 600 miles between fills.
My current average of 35.8mpg is 0.1mpg better than the official figure. I don't know many cars that get close to, let alone exceed, the claimed average. And on one memorable 200-mile motorway trip, the car even managed to average 43mpg.
What isn't a surprise is how well this Range Rover puts ticks in all the luxury car boxes. You can judge for yourselves whether the evolutionary design is a thing of beauty or not, but personally I love it, especially the rear three-quarter view, where the slim, vertical tail-lights (in an increasingly horizontal world) are hidden until they're lit.
The flush glass from the rear door back to the boot is another wonderful piece of design, as is where the door and glass meet without the usual extra piece of trim – a great example of design and engineering teams working together to achieve something that just looks great.
The interior is a hit for me, too: just the right teaming of screen real estate, with proper dials for ventilation controls and volume. I always insist that the covers for the cup-holders and storage area that houses the wireless charging pad are shut (they glide open and closed beautifully) to retain the minimalist look and to show off the wonderful walnut veneer.
This is luxury in a very modern fashion – not as brash and showy as the latest Mercedes cars that have gone touchscreen and disco lighting-crazy, but in a classy, cool and gloriously restrained way.
Yet this is luxury that can also get down and dirty pretty well. We haven't tested the full 900mm wading depth yet, but will do; for now it's just about tackling a local ford.
But one thing that Range Rover ownership has always been about is another sort of go-anywhere ability: you can roll up outside the hippest hotel or swankiest nightspot in the certain knowledge that the Range Rover will fit right in.
Or, as I have done numerous times, you can arrive at the recycling centre with a load of rubbish in the 1,841-litre boot (when the rear seats are folded down – at the touch of a button, obviously). There aren't many luxury cars you can do that in.
Sadly, unlike what might cover my car when I take it off-roading, reputational mud sticks, and for every positive post I put on social media about my car, there are plenty of people saying that it's likely to go wrong. And I have had to resort to calling for Land Rover's support on one occasion.
My car didn't let me down, but it was squeaking like an old gate when I was driving along. A faulty auxiliary feed belt and tensioner were diagnosed, so a Land Rover technician came to my house the day I reported it, sourced the required part from a local dealer and fixed it the next day – disappointing, but not inconvenient.
Range Rover D350 HSE: first report
Before driving the newest arrival on our fleet, we tasted the buying experience
Mileage: 10,114
Economy: 38.2mpg
I've always thought there's been something missing from the luxury car experience. There's no doubting the quality of materials, the wealth of technology and the sublime drive offered by the finest the automotive world has to offer, but in most cases you still have to go and buy them from a traditional car dealer. And visiting a car dealer is rarely a luxury experience.
Land Rover, though, has decided to do things differently, and when we were asked if we wanted to run our current favourite luxury car – the new Range Rover – it came with an invitation to go through the same luxury experience available to owners.
That meant a trip into Central London to Stratstone of Mayfair, a Land Rover dealer with a bit of a difference. The site has just had a complete overhaul, the result of a radical rethink of the retail experience – and focusing on what buyers of Land Rover's most premium model really want, under the watchful style guidance of Land Rover's chief creative officer, Gerry McGovern.
The result is more akin to buying art than a car. The door to Stratstone swings itself open to reveal a cool, minimalist interior with plenty of stylish accoutrements and hi-tech screens adorning the showroom's curved, whitewashed walls. Where four cars used to sit, now there are just two; when we visited, a Range Rover and Range Rover Sport sat, displayed as perfectly lit works of art.
Head of sales Julie Fearnley met us and ensured our refreshment needs were met before explaining more about the new facility, the result of plenty of time, and even more cash, no doubt.
Under the skin (well, downstairs in the office) this is a busy, fully functioning retailer with a large team of salespeople dealing with their well heeled customers. Test cars and a selection of used models are kept in a close-by car park. In fact, everything – like the 'hidden-until-lit' tail-lights on the new Range Rover – is kept out of sight until the customer needs it.
We were introduced to sales specialist Clive Newell who, just like Fearnley, was impeccably dressed in a black suit and black T-shirt. Newell invited us downstairs into an equally upmarket studio dominated by a huge TV screen flanked by leather samples and blocks of colour to help us choose the perfect Range Rover for us.
If you've already started the ordering process online, Newell can bring up your chosen specification on his touchscreen, which is mirrored on the giant screen on the wall. We decided to start from scratch, looking at the various colour samples, blocks of wood and material swatches, while Newell also took us through the various choices from engines to option packs.
Needless to say, the team at Stratstone is there to sell Range Rover cars, but in this case it felt like friendly advice rather than pushing us in any particular direction during the decision-making process.
And in most cases, it's the start of a lengthy relationship, not only because many customers come back time and again, but in this day and age, one thing that might not be deemed luxurious is the wait you have to endure for your car to be delivered. That's something Newell and his colleagues have had to become rather deft in handling.
When it comes to delivery, there's an added twist to the luxury experience, too. You can have the car delivered to your home by a specialist, as we did, or you can collect your car with a motorshow-style reveal from the Range Rover studio at the factory in Solihull. 
Perhaps most luxurious of all is the option to have your car presented at London's prestige Grosvenor House hotel after breakfast or afternoon tea.
So the buying process lives up to the luxury lifestyle, but what about the car?
We knew the new Range Rover was good – which is why we've already given it an award – but I'll be living with the car for the next nine months to see if it truly is the best luxury car money can buy.
So far, my D350 HSE model is living up to its promise. The Range Rover is full of stunning design features inside and out, drives sublimely, comes with nicely integrated technology and is proving to be pleasingly frugal so far.
And it's so quiet, my daughter thought the model was electric. The genuine electric Range Rover arrives next year, which might well add a further touch of opulence to this hugely impressive piece of automotive design and engineering.
| | |
| --- | --- |
| Model: | Range Rover HSE D350 |
| On fleet since: | February 2023 |
| Price new: | £113,120 |
| Engine: | 3.0-litre 6cyl turbodiesel, 345bhp |
| CO2/tax: | 207g/km/37% |
| Options: |  Premium upgrade interior pack  (£2,250), Versatile loadspace floor (£750), Auto-folding loadspace cover (£150), Four-zone Climate Control (£980), Electric rear side window sunblinds (£550), Meridian Signature Sound System (£4,435) |
| Insurance:  | Group 50  Quote: £5,125* |
| Mileage: | 18,861 |
| Economy: | 38.2mpg |
| Any problems? | Faulty auxiliary feed belt and tensioner replaced under warranty. Scrolling indicator lost its ability to scroll. Door mirror heating failure. |
*Insurance quote from AA (0800 107 0680) for a 42-year-old in Banbury, Oxon, with three points.