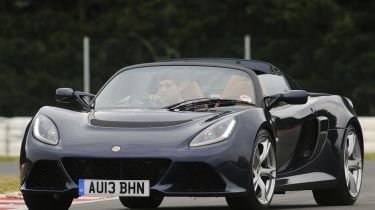 New price: £52,900Average percentage retained: 58.6 per cent
The Lotus Exige is a lightweight two-seater sports car with plenty to offer a potential owner - as long as they don't have practicality, comfort or running costs in mind. It's much more compromised than the rival Porsche Cayman (or Boxster in the case of the Roadster model), but the superb handling and incredible performance mean it's thrilling to drive.
It has a high price tag as a new car, but the excellent residuals do offset that slightly, and the communicative steering, explosive performance and grippy chassis will be a big draw to a future owner.