New Mazda CX-9 2016 review
The new Mazda CX-9 may or may not come to Europe but we've seen enough of it to know that we wish it would
Find your Mazda CX-9
Offers from our trusted partners on this car and its predecessors...
Or are you looking to sell your car?
Advertisement
The new CX-9 combines the fine driving dynamics we've come to expect from Mazda with a new emphasis on design, style and luxury. The full-size SUV doesn't have the top-shelf tech found in European luxury brands, but neither does it have its top-shelf price. While it's not yet been confirmed for Europe, Audi should keep one eye on its rear view mirror – as that dot in the distance might just be the CX-9.
The Mazda CX-9 isn't exactly well-known in Europe. With previous generations catering for the US SUV market since 2006, we've never had a right-hand-drive version in UK showrooms. Rumour has it this might all change soon, though, so we've taken an early drive of the latest Mazda CX-9 in America to see what might be in store if the car makes its way across the pond.
The CX-9 is more than just a new version of Mazda's big SUV; it's also the brand's first foray into what Americans call 'entry-level luxury'. Why the push for posh? Well, Americans appear to gravitate towards higher-spec SUVs, and the company saw this as an opportunity for profit.
• Best 4x4s and SUVs to buy now
And the results are impressive. The CX-9's shape evolves the Kodo design language seen on the smaller CX-3 and CX-5. The grille is pushed further forward, the creases are sharper and the details more chiselled – and yet the CX-9 looks instantly familiar. It's a design that fits perfectly into Mazda's existing line-up.
Mazda's interiors just keep getting better, too, and the CX-9 is the best we've seen. The range-topping CX-9 Signature we drove had a dash covered in leather, aluminium, and open-grain wood, and they're all genuine materials, Mazda assured us.
There's also been an emphasis on hushing cabin noise. Mazda strengthened the floor structure to improve performance in US crash tests; a happy by-product is a reduction in road noise. Mazda also fitted more sound insulation and acoustic-laminate glass, creating a quiet environment in which to enjoy the optional Bose stereo.
It helps that the CX-9 has petrol – rather than diesel – power under the hood. The US-spec car we drove was powered by Mazda's new 247bhp 2.5-litre SkyActiv turbocharged engine. In order to reduce lag, Mazda has developed a dual-path manifold that restricts exhaust flow at low revs, increasing pressure to quickly spin the turbo. It's all helped by the decent 420Nm of torque from just 2,000rpm.
The result is a rapid build-up of thrust – though power does trail off at higher revs. That presents a problem when overtaking as the engine quickly runs out of steam. That wouldn't be a problem if the gearshifts were slick, but it's a long wait for the six-speed auto to change up and drop the engine back down into its powerband.
What about handling? Happily, the Americans have stuck to Mazda's jinba ittai philosophy of oneness between vehicle and driver. The steering has that lovely precision we've come to expect from Mazda, though you can feel the CX-9's heft as you turn into the corners. Grip is strong, and while top-spec cars are all-wheel drive only, Mazda offers entry-level models with more fuel-efficient front-wheel drive. The ride is firm by American standards, but British backsides will find it quite comfortable.
Will the CX-9 come to the UK? As with the old CX-9, Mazda is expecting the US, Canada and Mexico to account for the majority of sales, though the CX-9 is also bound for Russia, as well as right-hand-drive markets like Australia and New Zealand.
Partnership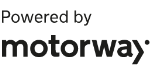 Need to sell your car?
Find your best offer from over 5,000+ dealers. It's that easy.
Jeff Guyton, head of Mazda Motor Europe told Auto Express that bringing the CX-9 to Europe is "a possibility"—but added that "the volume to make it right for Europe is quite small and the business case is difficult."