Mitsubishi MiEV Evolution III targets Pikes Peak victory
Mitsubishi MiEV Evolution III all-electric racer unveiled, prior to taking part in the 2014 Pikes Peak hill climb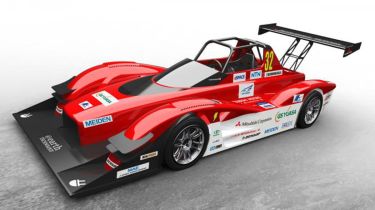 The Mitsubishi MiEV Evolution III has debuted online before it begins its assault on the 2014 Pikes Peak International Hill Climb in Colarado, USA.
Two versions of the car will take part in the 92nd running of the challenge, making this the third year in a row the Japanese manufacturer has fielded a vehicle.
This year Mitsubishi will be looking for its first victory, competing in the new Electric Modified Division using a revised version of last year's MiEV Evolution II. 
The new all-electric racer features improved versions of the battery, electric motor and electric motor-driven 4WD system deployed in 2013, and also gains an updated pipe-frame chassis and sees power boosted 50kW to 450kW (604bhp).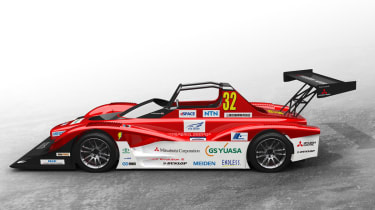 Larger tyres help keep this extra output on the road, while a new carbon cowl design and wind-optimised spoiler have apparently increased the MiEV Evolution III's downforce.
Meanwhile, developing the S-AWC integrated vehicle dynamics control system – a version of which appears in the recently unveiled Concept XR-PHEV Evolution Vision Gran Turismo – has made Mitsubishi's new hill-climb contender easier to steer nearer the limit.
As If all this wasn't enough, Mitsubishi can also take comfort from the fact that its drivers are both experienced when it comes to tackling the Pikes Peak course.
Team captain and two-time Dakar Rally champion Hiroshi Masuoka came second in the Electric Division driving last year's MiEV Evolution model, while Greg Tracy finished third in his first year racing four-wheel vehicles, having previously won the even six-times on motorcycles.