Most Wanted Cars 2020: poll
Decide which classic car you would most want to see brought back from the dead by an all new model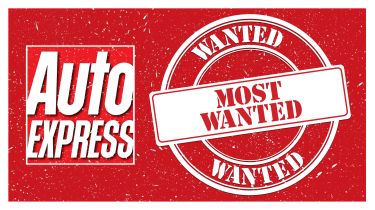 Car manufacturers are never shy about raiding their back catalogues for inspiration when creating new cars. Many have a century or more of history behind them that can, and does, influence their new car design, branding and marketing in a big way. 
Many also have particular models that have gained iconic status over the years. Some have never been out of production, others have been reimagined for the modern era but in some cases, the brand concerned has steadfastly refused to revisit classic cars that the public love. These are the 'Most Wanted Cars', models that people would dearly love to see make a comeback, be it for aesthetic, conceptual or emotional reasons.
We've put our heads together and come up with 15 such cars that seem ripe for a modern retro remake on paper but have yet to inspire their manufacturers to take the plunge. Now we need you to tell us which of these Most Wanted Cars you'd most like to see brought back from the dead. 
Complete the poll on the link below and we'll give you our expert view on how the most wanted of these models might take shape if they were to finally make the comeback we've all been waiting for...
Which classic car would you most like to see brought back from the dead with an all-new version?
| | |
| --- | --- |
| Citroen DS | Fiat Dino  |
| Peugeot 504 | Ford Capri |
| Renault 5 | Lancia Delta Integrale  |
| Ford Escort RS Cosworth | Alfa Romeo Montreal  |
| Ferrari Dino  | BMW Z1 |
| BMW 2002 | Rover SD1 |
| Jaguar E-Type | Volvo P1800 |
| Triumph Spitfire  |   |
For our list of future classics that could make you money, click here...