Average car insurance premium increases to £809
The average cost of a car insurance premium has increased six per cent over the past 12 months, to £809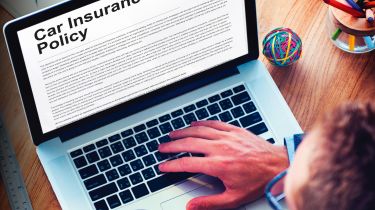 The average price of a car insurance premium has gone up to £809 per year, according to new data for Q1 2020.
The Confused.com car insurance index - based on the circa six million insurance quotes issued by the site each quarter - shows that the average quote increased six per cent over the last 12 months, leaving the average premium dangerously close to the 2011 high of £858.
Furthermore, 46 per cent of some 2,000 drivers surveyed by Confused.com received an auto-renewal quote higher than what they were currently paying. Of these, 37 per cent chose to shop around and saved an average of £59 each. Meanwhile, 17 per cent saved more than £100.
In the last 12 months, car insurance premiums rose at an unusually fast rate, with female drivers and 17-year-olds both being hit with particularly high price hikes. Inner London, meanwhile, is the most expensive UK region to insure a car.
Louise O'Shea, CEO of Confused.com, said: "The fact that car insurance costs have increased is not the news we need, especially right now.  Year-on-year prices are up, but over the past few months they haven't changed that much.
"However, as a result of the lockdown, the majority of people are using their cars less. It is therefore likely that we will see some change to prices in the coming months as insurers adjust to reflect this. We are constantly monitoring the situation so that we can update our customers on any changes that happen."
This comes after news that car insurance is at its most expensive in two years, with premiums having increased five per cent to £815 over the course of 2019 - the steepest rise since 2017.
In the last three months of 2019, premiums jumped four per cent, which also marked the biggest quarterly increase in two years. This means the average annual price of a policy is now getting close to the highest on record, which was £858 in 2011.
The data is based on quotes from insurance comparison site Confused.com, and reveals that premium quotes fluctuated throughout the year before sharply increasing in the final quarter. Female drivers bore the brunt of this - their quoted premiums leapt by seven per cent. In spite of this, men still pay £87 more for their insurance each year on average.
Which are the best car insurance companies? Our Driver Power survey ranks the top ten...