Man injured on illegal e-scooter makes insurance claim in landmark case
A man in his fifties is taking his injury claim to court after being knocked off an illegal e-scooter by a London bus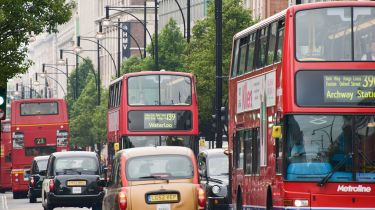 A man who was injured after a bus knocked him off an e-scooter he was riding illegally is seeking an insurance pay-out in what could prove to be a landmark legal case.
The man in his fifties was riding a privately owned e-scooter on a public road in London last summer, when a bus went to overtake him and allegedly struck him with its mirror. He had to be put into an induced coma, suffering injuries including multiple fractured ribs, a dislocated right shoulder and a collapsed lung, after which he contracted pneumonia.
Although the man took the precautions of wearing a helmet and a high-visibility jacket, it's currently illegal in the UK to ride a privately owned e-scooter on public land, including roads and pavements. Only scooters that are part of authorised rental schemes can be used on public roads and cycle lanes.
As there is still no legal provision for privately owned e-scooters being used on public roads, this is a test case that could set legal precedent for similar claims arising in future. The rider's legal team is seeking tens of thousands of pounds in compensation from the bus operator's insurance company.
Ben Pepper, an associate solicitor at Bolt Burdon Kemp (BBK), told The Times: "My client took sensible precautions and was riding his e-scooter safely when a bus driver knocked him down, causing very serious injury.
"If he had been riding a bicycle instead, it is likely that he would have suffered similar injuries. Why should his claim for compensation be any less valid than a cyclist's claim?"
Click here for our list of the best electric scooters...